"Saitama Mega DC", a large automated distribution center, begins operation in Yoshimi-machi, Hiki-gun, Saitama Prefecture!
Yoshimi-machi in Hiki-gun is located in the center of Saitama Prefecture and has a population of about 20,000 people. Yoshimi-machi is famous for "Yoshimi Strawberry", which is the most produced strawberry breed in Saitama Prefecture. As a tourist attraction, Yoshimi-machi has remains of a tunnel tomb group with many tomb holes called "Yoshimi Hyakuana", which has been designated by the government as a National Historic Site.
It is a collective tomb that was built about 1400 years ago (in the late Kofun period). A total of 219 burial chambers have been found as of today, and it is a scale rarely seen in Japan.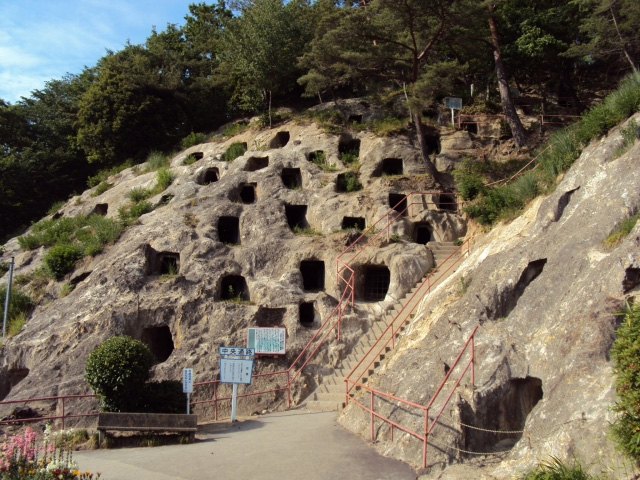 Yoshimi-machi is home to our Saitama Plant, and is a place we have long had strong bonds with. "Saitama Mega DC", an automated distribution center equipped with one of the largest storage and shipping capacities across the Coca-Cola system in Japan, was constructed near Saitama Plant and started its operation on February 3.
Leveraging the experience and knowledge cultivated from our logistics optimization project "Shinsei Project", Saitama Mega DC is designed as a stock-type distribution center, and serves as a logistics hub for the entire Tokyo and Saitama area.
Construction to completion: Construction began in April 2019.
After a year and 10 months of construction work, it went into operation.
■Implementation of a range of automation technologies to provide more timely delivery to customers
It employs automated racks and picking system, which allows the storage of the same quantity of products in half the space of a conventional warehouse and the shortened time and human processes for shipping.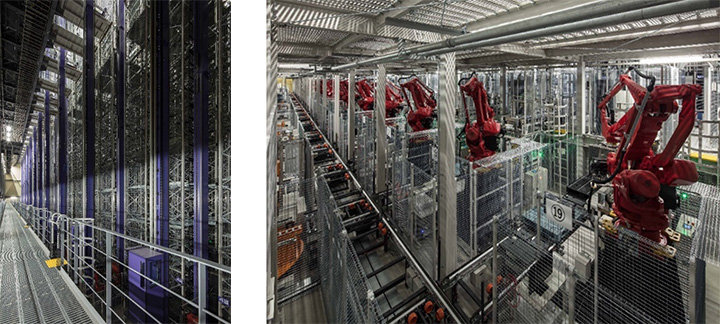 With these technologies, we can provide more timely delivery of products to our customers in the Tokyo and Saitama areas.
In addition to Saitama Mega DC, we plan to complete the construction of Akashi Mega DC in the premises of our Akashi Plant at the end of 2022. We will continue to build the best logistics system to swiftly respond to the market environment and our customers' diverse needs.
* Please see the news releases for information on "Saitama Mega DC" and "Akashi Mega DC".
Kick off the operations of its automated distribution center "Saitama Mega DC" in February
Construction of state-of-the-art automated logistics center begins at Akashi Plant property
■Working towards optimization of our logistics system
The members of the field implementation team that was launched in February 2020 have been working hard, even during the COVID-19 pandemic, to bring our first mega-DC into operation and carry out their mission in "a critical project that is very important for the future".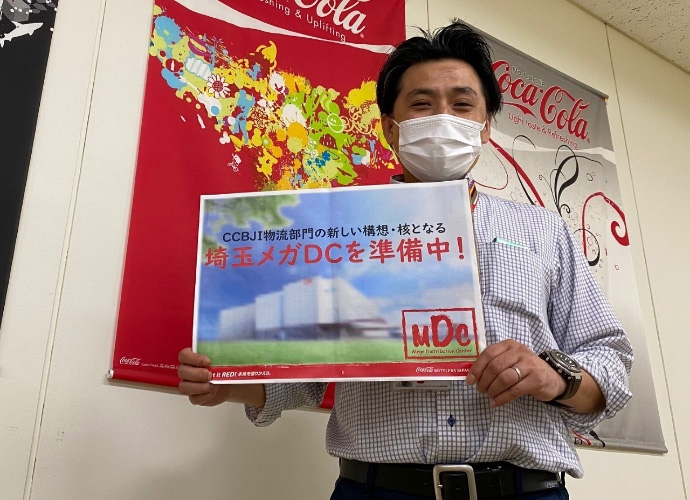 * Photos were taken in October 2020.

Under Shinsei Project that aims to optimize our logistics system, we are making efforts in "balanced and continuous improvements" and creating a "high-quality, low-cost, and stable" supply chain.