Coca-Cola Bottlers Japan Inc. is a "community-based" and "customer-centric" company that delivers high-quality Coca-Cola brand products and provides finely-tuned services, all designed to be embraced by customers and consumers from every walk of life.
Chain Store (Supermarkets and Convenience Stores)
At supermarkets, we work to liven up points of sales through initiatives such as implementing campaigns tailored for each season and event. Additionally, we strive to increase revenue through meticulous sales activities that match the right brand, package, wholesale price and sales channel with the beverage consumption occasion. On the other hand, our revenue growth strategy for convenience stores includes launching new products and joint promotions with customers.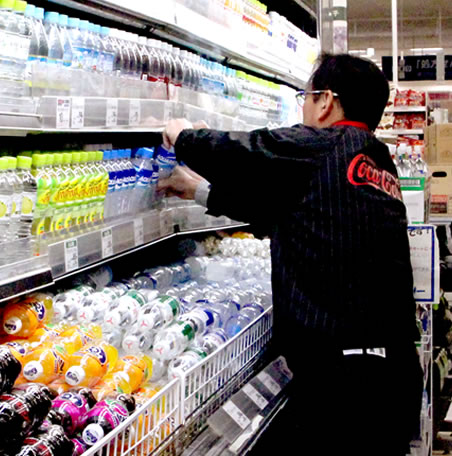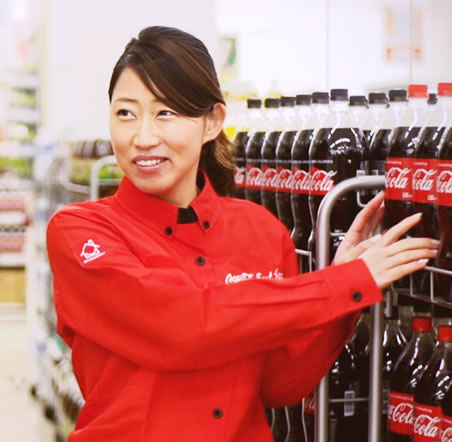 Vending (Vending Machines)
In the vending channel, our products are delivered directly to consumers through vending machines. With the aim of increasing revenue per machine, we work to improve the consumer attraction of vending machines through measures such as introducing new products and developing products exclusive to the vending machine channel, and differentiation of product line-up depending on the location. In addition, we are actively expanding into indoor locations with high potential. Furthermore, we are striving to provide new value through the use of IT with the Coke ON app for smartphones, launched in 2016.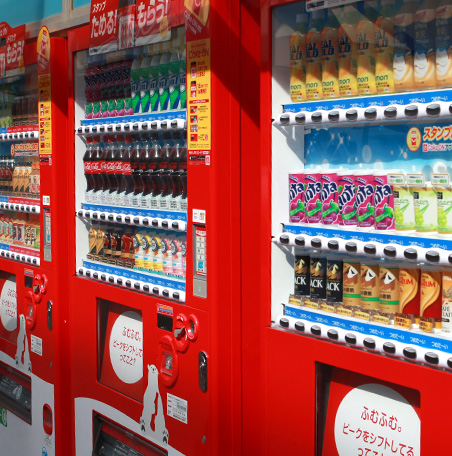 Retail & Food Service (Restaurants, Kiosks, etc.)
As for restaurants, we are striving to enhance the range of our products by providing ideas such as drink menus that highlight our products. Specifically, we are working on generating new demand by promoting our non-alcohol cocktails as "mocktails." As for kiosks and other outlets, we are striving to grow our business by making use of sales equipment such as coffee machines and table-top coolers. In addition, in response to growing demand for the online selling of our products, we have been devoting resources for marketing activities geared toward online sales.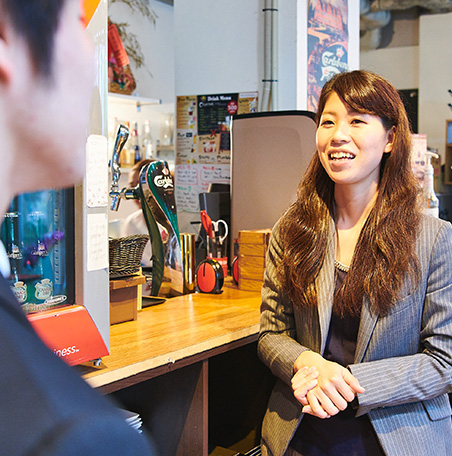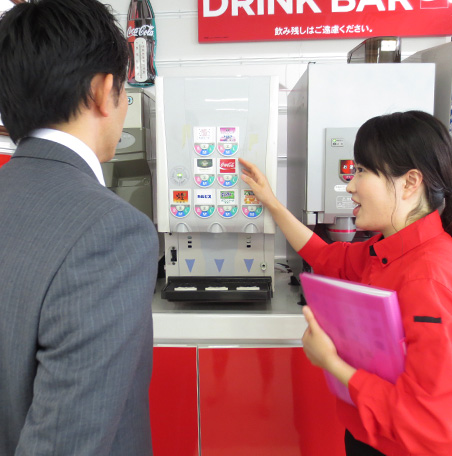 Please feel free to contact us using
the inquiry form here
if you have any opinions or inquires.
Inquiry Form