Construction of state-of-the-art automated logistics center begins at Akashi Plant property
Nov. 12,2020
News Release
November 12, 2020
Coca-Cola Bottlers Japan Inc.
Construction of state-of-the-art automated logistics center begins at Akashi Plant
One of the largest product storage & shipping capacities in Japan
To be completed by the end of 2022 to supply two prefectures in the Kinki Region
This is to inform you that Coca-Cola Bottlers Japan Inc. (Head office: Minato-ku, Tokyo; President and CEO: Calin Dragan) has started construction of one of Japan's largest and most advanced automated logistics centers at its Akashi Plant premises located in Akashi City, Hyogo Prefecture, to be completed by the end of 2022.
In order to respond quickly to the rapidly changing market conditions, diversifying customers, and customer needs, CCBJI has been working on a large-scale project "Shinsei" to optimize its nationwide logistics system and drive down cost since May 2016, as part of its long-term strategic plan. The large-scale distribution center to be constructed (hereinafter, Akashi Mega DC) will have one of the largest storage capacities in Japan and will ship approximately 80 million cases of products annually to Osaka and Hyogo prefectures. This is in addition to ongoing work to complete construction of another large-scale distribution center in Saitama, which is expected to be operational in early 2021.
Under the mission, "Deliver happy moments to everyone while creating value," we will continue to provide high-quality service and added value as a company working hand in hand with the communities in which we operate.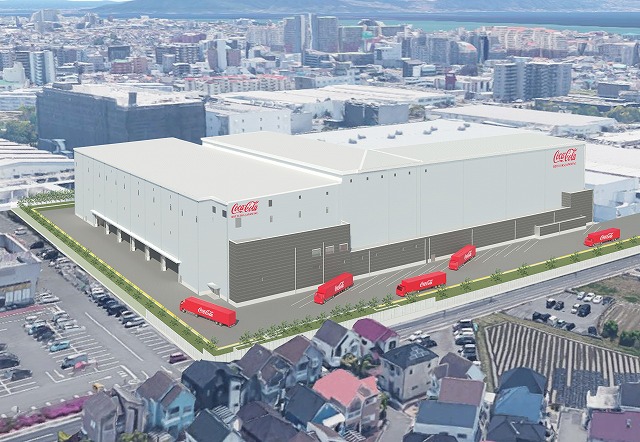 Coca-Cola Bottlers Japan Akashi Mega DC architectural rendering
[Coca-Cola Bottlers Japan Akashi Mega DC Overview]
Address: 152 Nishiwaki, Okubo-cho, Akashi City, Hyogo Prefecture Coca-Cola Bottlers Japan Inc. Akashi Plant premises
Total site area: 78,992.42㎡
Total floor area of building: 43,440㎡ (3 floors)
Storage vol.: Approx. 60,000 pallets
Estimated shipment volume: Approx. 80MM cases per year
Completion: End of 2022 (scheduled)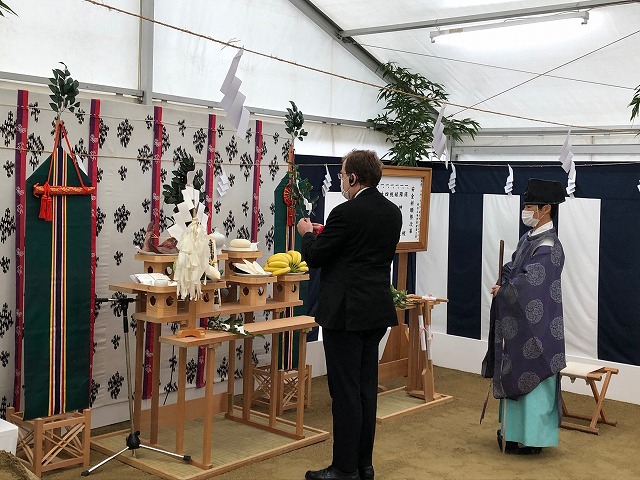 Photo of ceremony for safe constrcution, held on October 8
Please see here for the PDF version.
*Please note that the information contained in this news release is as of the date of release. Some of the information may have been updated.