The Coca-Cola system in Japan consists of Coca-Cola (Japan) Company, Ltd. (CCJC), responsible for supplying concentrate, product planning/development, and marketing activities including advertising, etc., and bottler companies that produce and sell the products, as well as other affiliates.
Under the solid partnership between CCJC and the system companies, the Coca-Cola system promotes initiatives in the operation, makes efforts for overall optimization of the Coca-Cola system through streamlining of production, thorough consumer orientation, prompt response to the market, enhanced customer service, and rigorous quality control, etc., and cooperates for further growth of the Coca-Cola business.
Our company and other bottler entities produce beverages under strict quality management in the respective plants and deliver Coca-Cola products to the customers through business outlets and vending machines.
Overall View of Coca-Cola System
Coca-Cola (Japan) Co., Ltd.

Planning, development and marketing of beverages, and manufacturing and supply of concentrates.
5 bottlers

There are 5 bottlers in Japan with unique geographic sales territories in which they produce and sell the products.
Coca-Cola Tokyo Research & Development Co., Ltd.

Beverage product development and technical support to respond to the needs of the customer in Japan.
Coca-Cola Customer Marketing Company

Business negotiations representative for nationwide retail, convenience stores, supermarket and food-service chains as well as developing proposals for sales promotions and storefront activities.
FV Japan Co.,Ltd.

Sales negotiations representative for national chain vending operators
Coca-Cola Bottlers in Japan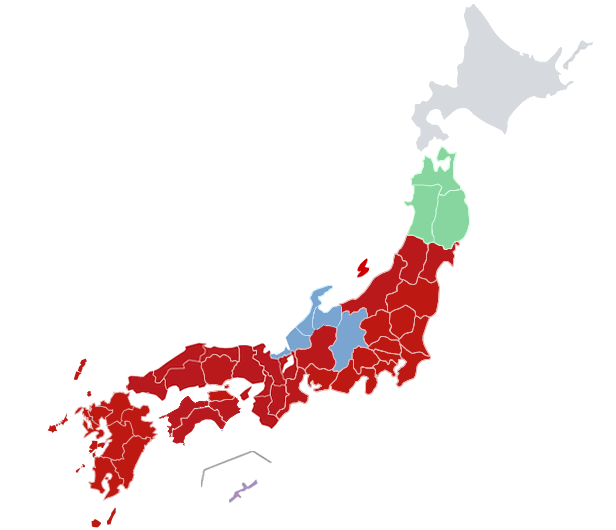 Coca-Cola Bottlers Japan Inc.
Miyagi / Yamagata / Fukushima / Ibaraki / Tochigi / Gunma / Saitama / Chiba / Tokyo / Kanagawa / Niigata / Yamanashi / Shizuoka / Aichi / Gifu / Mie / Shiga / Kyoto / Osaka / Hyogo / Nara / Wakayama / Tottori / Shimane / Okayama / Hiroshima / Yamaguchi / Tokushima / Kagawa / Ehime / Kochi / Fukuoka / Saga / Nagasaki / Kumamoto / Oita / Miyazaki / Kagoshima
Please feel free to contact us using
the inquiry form here
if you have any opinions or inquires.
Inquiry Form