Our goal at Coca-Cola Bottlers Japan Inc. is to contribute to increasing our customers'sales.
Sales representatives receive a number of "voices" on our products and services through their daily communication with customers.
We introduce some examples here:
Reasons for choosing Coca-Cola Bottlers Japan Inc.
Rich lineup of various promotion materials and equipment that lead to higher sales.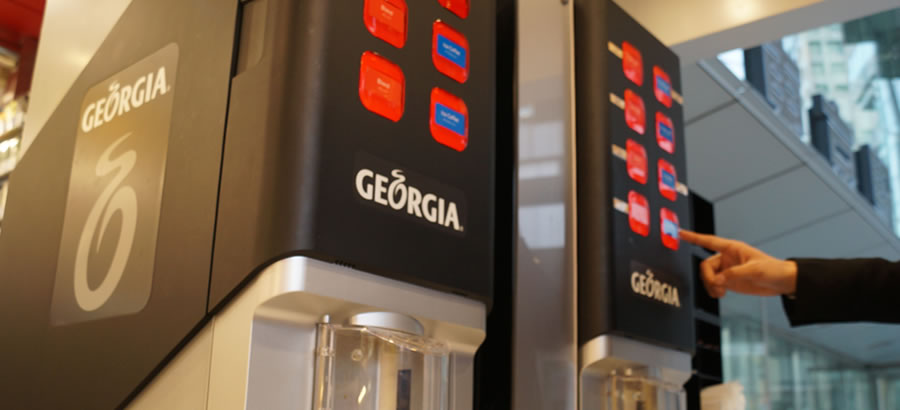 Rich lineup of products with powerful brand power headed by "Coca-Cola".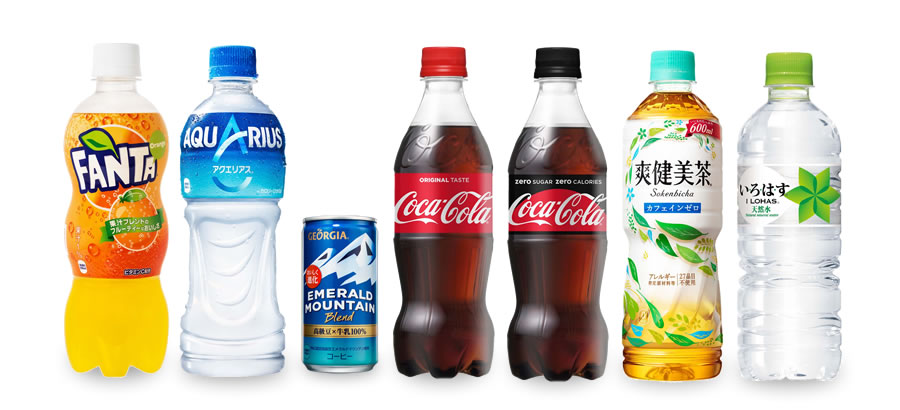 Proposals on how to create a better-selling floor space!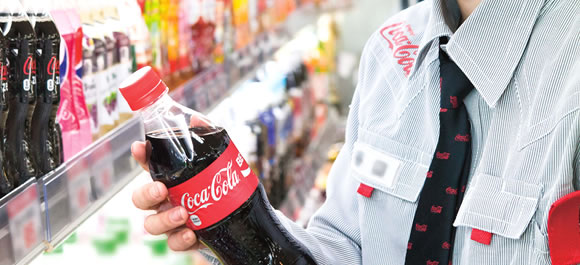 Cooperative and close communication.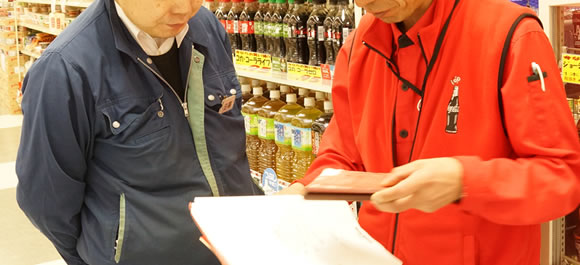 A partner that we can work with to strive for the same goal.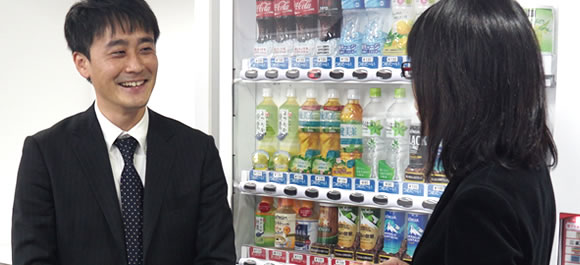 Attentive, precise support from the sales reps including various promotion ideas, etc.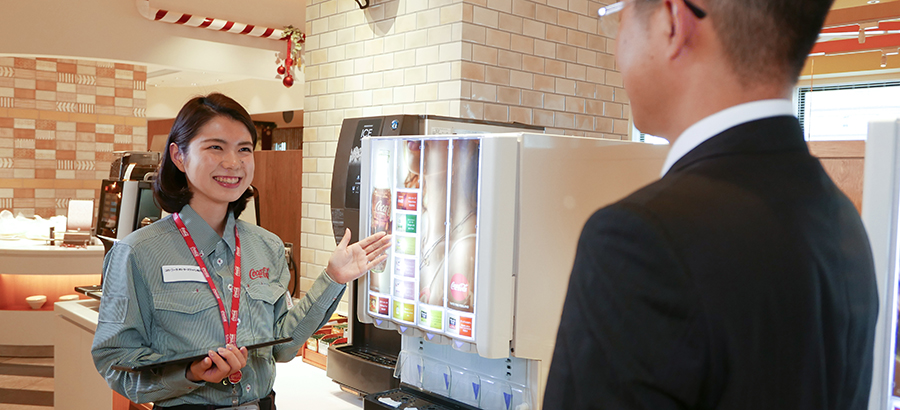 Reassuring follow-up service such as periodic equipment maintenance, emergency repairs, etc.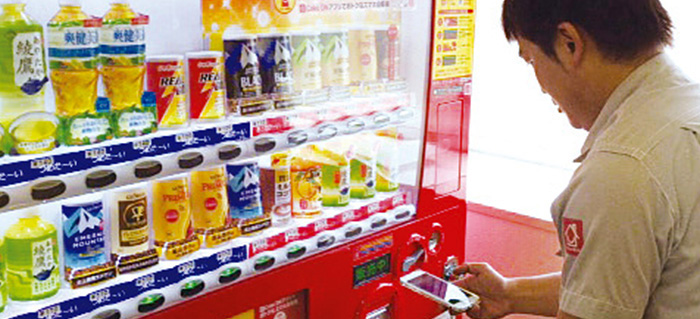 Coca-Cola Bottlers Japan Inc. produces and sells soft drinks of well-known brands that are familiar to many consumers. We are equipped with excellent staff, rich products and equipment to provide attentive and refined service to our customers, catering to various forms of sales and needs.

Here is a specific scenario to show you some of our activities and the feedback from our customer.