Toward Realizing Our Mission
of Achieving Sustainable Growth
The CCBJH Group aims to create both social and economic value and
achieve sustainable growth by using water and other indispensable
natural resources responsibly to provide all its customers
high-quality value-added products, while working in collaboration
with The Coca-Cola Company and the members of the Coca-Cola system in Japan.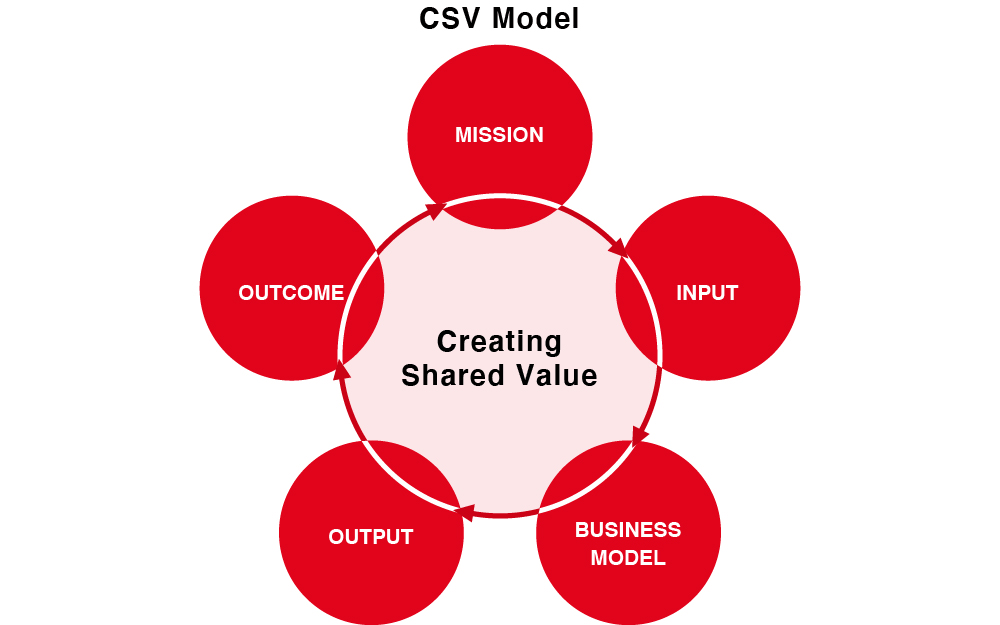 Deliver happy moments to everyone while creating value
Input
Natural capital

Water, which is the source of our value creation, and other natural resources
Intellectual capital

Key global brands, led by "Coca-Cola," and brands loved in Japan
Marketing and R&D expertise to meet the needs of our customers
Close relationships with The Coca-Cola Company, including the Coca-Cola (Japan) Company, and members of the Coca-Cola system in Japan
Manufactured capital

A raw materials procurement network, leveraging the scale of the global Coca-Cola system, that facilitates the production of safe and trustworthy products
Cutting-edge management systems, facilities, and technology in our production plants
A network of vending machines covering our entire sales area
Human capital

Employment of diverse and inclusive human resources
Different work styles that allow employees to maximize their talents
Social capital

The trust of our stakeholders and their support for CSV initiatives
Close involvement in community activities throughout our sales area
Financial capital

Good stewardship of capital
Solid balance sheet
Shareholder returns
Business Model
In our beverage business, the CCBJH Group aims to deliver to customers the beverages they want, when and where they want them. To make this a reality, we aim to achieve best-in- class innovation and operations while collaborating with The Coca-Cola Company and the Coca-Cola (Japan) Company.
While rapidly responding to changes in society and the market environment, we are creating products that not only meet customer needs now, but will also fulfill unmet needs.
The Coca-Cola system in Japan
The Coca-Cola system in Japan is composed of Coca-Cola (Japan) Co., Ltd.—which supplies beverage base, plans and develops new products, and conducts marketing activities—as well as five bottling partners and other affiliated companies that manufacture or sell products and retrieve their containers for recycling.

Output
Beverage business products and brands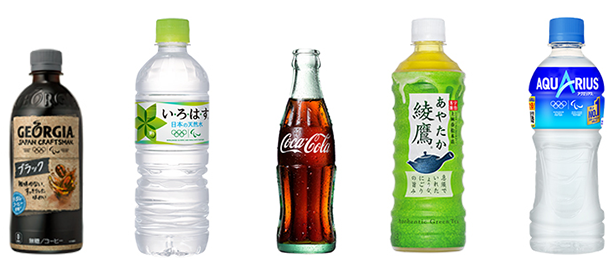 Outcome