The CCBJH Group has made the promotion of Diversity, Equity and Inclusion (DE&I) as one of its key management priorities. We recognize the value of diversity in meeting the varied needs of our business environment, customers and partners, and in driving the sustainable growth of our Group. We aim to create an inclusive workplace where every employee, regardless of their background, can demonstrate their abilities and fulfill their aspirations.
Our management structure places a high value on diversity in all aspects, including nationality, gender, age, and background. We are committed to promoting diversity management through discussions, decision-making processes, and other related activities based on a wide range of perspectives.
Our DE&I section is a dedicated unit leading the planning and promotion of Group-wide measures related to diversity. It holds bimonthly diversity forums, where ambassadors selected from each division and HR personnel share best practices and issues, resolve problems in a timely manner, and help build a better work environment.
Medium- to long-term vision for DE&I
By respecting the diversity of our workforce, we will provide opportunities to enable all employees to leverage their full potential, regardless of gender, age, race, nationality, sexual orientation, gender identity and expression, disability, and other attributes, ensuring that they are unaffected by factors that may restrict their ability to work.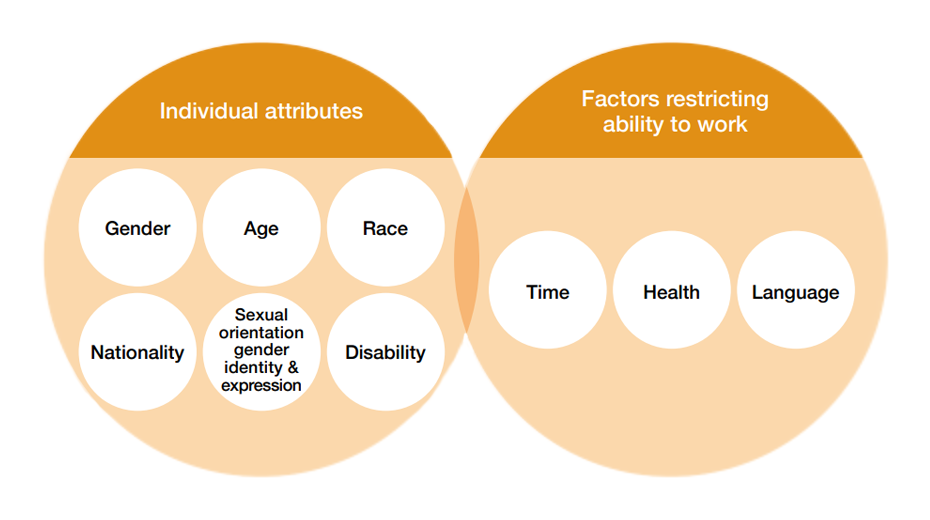 Gender
We are focused on creating an environment where women can play an active role. In addition to being an adopter of flexible work and remote work systems, we are taking a holistic approach to empowering women, including expanding the spousal maternity leave system and encouraging higher leave utilization rates. To further cultivate female managers and manager candidates, we have established a system providing women the opportunity to systematically learn the perspectives and skills required of women as leaders by establishing training programs according to position and rank.

Sponsorship Program (training for female director candidates)
This is a program for division heads aimed at cultivating female director candidates. Eligible female division heads are provided with opportunities to learn the perspectives and viewpoints necessary for management through regular individual meetings with their sponsoring officers.
Accelerate Her (for Female Managers)
We have a program designed to cultivate female division heads, which targets section heads. The program selects participants from various divisions to join a six-month cross-division project. This project aims to equip participants with advanced conflict management, communication, and leadership skills necessary for division head positions. By running this project long-term, we encourage networking among section heads, creating a platform where female leaders can consult with each other without feeling isolated.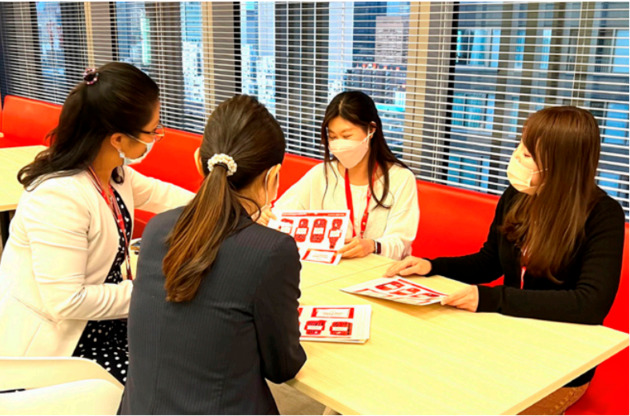 Female Leadership Program (for Female Non-Managers)
This program is for general employees and aimed at cultivating female section heads. Eligible employees learn the mindset and necessary skills through approximately six months of leadership training. The goal is for each participant to identify their strengths and opportunities, and to take steps toward developing their career. Supervisor training is also provided, which builds an inclusive corporate culture that encourages the promotion of women.
Initiatives To Encourage Male Employees To Take Parental Leave
To make it easier for male employees to take advantage of childcare leave system, we are working to encourage the use of male parental leave. In 2018, to promote awareness of male parental leave, we launched a project called "Papa Apron." Our managers actively present the apron to male employees who have become fathers, congratulating them and encouraging them to take leave. We are not only focusing on creating systems, but also on implementing various strategies and measures to enable their use.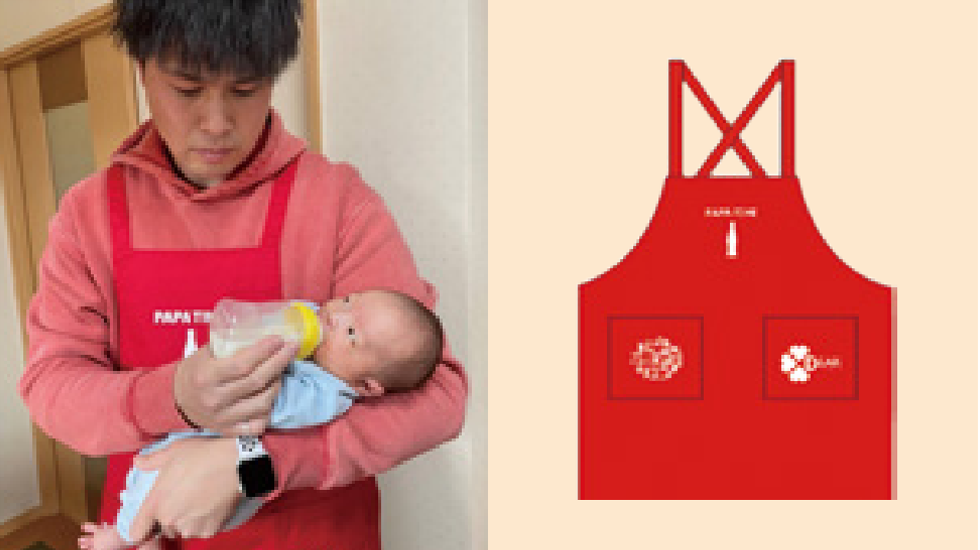 International Women's Day
Since 2023, the week including International Women's Day on March 8th is designated as an International Women's Week. We hold a panel discussion inviting external speakers and sessions to learn how to build a career from in-house female managers. This helps all employees to learn and address issues in achieving gender equality from an individual and organizational perspective as well as to create opportunities to encourage specific actions.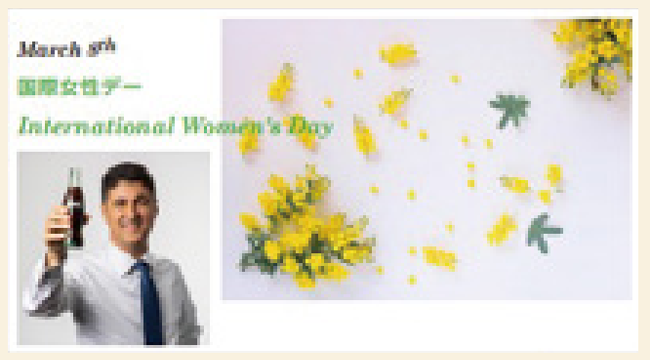 Next-generation development programs
Coca-Cola Bottlers Japan aims to lead the Coca-Cola system in Japan in developing talents who can serve as the key drivers of transformation and people with capabilities to work globally.
Coca-Cola University Japan In-House University
In 2020, we established Coca-Cola University Japan (CCUJ) as an internal university to cultivate the next generation of leaders who will drive transformation and future growth of the Coca-Cola System and create new value in the beverage market. CCUJ comprises three leadership levels: division heads, section heads, and general staff. Participants from each division will undertake a six-month program to enhance their strengths in the five key capabilities essential to our growth: innovation, strategic thinking, people management, effective communication, and growth mindsets. They will also work to address real-world issues. By collaborating on projects and engaging in discussions with members from different divisions, participants will gain a broader perspective and grow as leaders for the next generation.

Global English Transformation(GET) proficiency program
We provide the (GET) proficiency program for employees in their 20s and 30s to more proactively communicate CCBJH Group's initiatives overseas while also absorbing knowledge from outside Japan, applying it to our daily activities, and creating business growth. Participants compete and encourage each other to progress throughout the six-month intensive program, steadily strengthening their English language skills.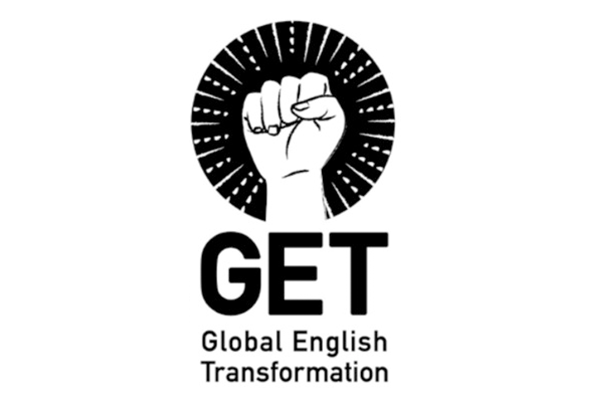 Disabilities
In 2019 we established a special-purpose subsidiary to create a work environment where individuals with disabilities can demonstrate their strengths. The subsidiary offers a variety of work positions, including laundry, clerical, and sales equipment parts washing, to allow each person to demonstrate their unique qualities and abilities. We also support the activities of para-athletes and deaf athletes. In addition to participating in athletic activities, our athletes make a wide range of community contributions by giving lectures on disabilities and diversity to schools and community groups.
Clerical work

Uniform laundry duties

Cleaning operations for equipment components
Haruki Masanari
Paralympic Track & Field - Javelin Throw

Kazuhiro Takai
Deaf Track & Field - High Jump, Decathlon

Employment rate of persons with disabilities(*)

2023 As of June 1

2.42%

(*) "Report on the Employment Status of People with Disabilities" submitted to Director of the Public Employment Security Office with jurisdiction.
LGBTQ+
Coca-Cola Bottlers Japan is promoting DE&I through various initiatives, including the revision of its internal regulations geared to providing equal opportunities to diverse employees include those belonging to the LGBTQ+ community and implementation of a mandatory e-learning course designed to raise the awareness and deepen the understanding of all its employees on D&I-related issues.
Internal Awareness-Raising Efforts
We are actively working on raising awareness, establishing systems and mechanisms, and building an ally(*) network to ensure that all employees have accurate knowledge of LGBTQ+ issues to foster an environment where diversity is respected and discrimination is avoided, both inside and outside the company.
We have amended the definition of a spouse in our internal regulations to allow all employees to take advantage of welfare benefits, such as childcare leave and family care leave, regardless of the gender of their partners or their marital status. We also amended our Human Rights Policy to include gender identity and expression, setting forth policies not just in terms of physical traits, but also in a manner that is consistent with the diversity of "mind" and "character". Furthermore, in 2021, we launched an LGBTQ+ consultation service, where not only employees but their managers can anonymously seek help and guidance on LGBTQ+ related topics.
(※)Ally is a person who proactively understands and supports LGBTQ+ regardless of whether or not they are sexual minorities
Beginning in 2023, the week including the date of June 27, when the Stonewall incident occurred, was designated as "PRIDE Week," and a series of LGBTQ+ talk events and film screenings were held to provide employees with opportunities for awareness and learning.
External Activities
We operated an exhibit booth at Tokyo Rainbow Pride 2023 jointly with Coca-Cola Japan. At this multi-day event, our volunteer employees at the booth sold a set of Coca-Cola wrapped in rainbow wristbands commemorating the event, and displayed DE&I initiatives from CCBJH and Coca-Cola Japan.
Collaborative participation in Tokyo Rainbow Pride with Coca-Cola Japan (2023)

Wristbands commemorating Tokyo Rainbow Pride 2023
Formulated the LGBTQ+ ALLY HANDBOOK
We have introduced throughout the Coca-Cola System in Japan the "LGBTQ+ ALLY HANDBOOK" that provides an easy-to-understand overview of the fundamentals regarding LGBTQ+ and allies, including a glossary of terms, history and current conditions. This handbook has been made available to all employees and offers free usage by any company or organization considering promoting understanding of LGBTQ+ issues.
Major internal and external Initiatives
LGBTQ+ E-learning program
Online events to promote understanding of LGBTQ+
Online application for partnership registration
LGBTQ+ & ALLY employee network guidance and recruitment
Dissemination of information on in-house SNS
Participation in Tokyo Rainbow Pride
Participation in "Rainbow Mapping" of Kyushu Rainbow Pride
Support for various NPOs such as NPO Pride House Tokyo, certified NPO Nijiiro Diversity, and certified NPO Rebit
Earned Gold and Rainbow in the "PRIDE Index"
In 2019, 2021, and 2022, we have been awarded Gold in the PRIDE Index, which evaluates initiatives related to LGBTQ+ and other sexual minorities formulated by the private organization "work with Pride". In addition, last year we also received the "Rainbow" certification for the first time, which evaluates companies that promote cross-sectoral collaboration to promote understanding and advocate for "LGBTQ".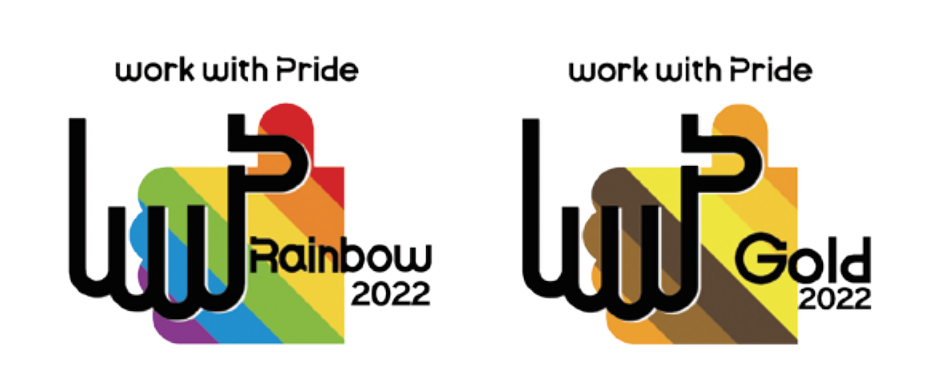 Announced the endorsement of "Business for Marriage Equality (BME)"
In December 2020, Coca-Cola Bottlers Japan announced its endorsement of "Business for Marriage Equality" campaign calling for companies that support marriage equality. BME is a campaign organized for the purpose of increasing the visibility of companies that support the legislation of same-sex marriage (marriage equality) in Japan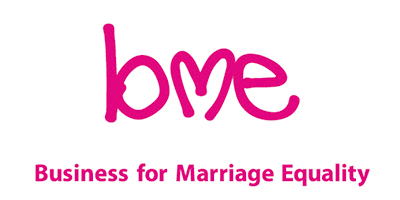 Endorsed the "Business Support for LGBT Equality in Japan"
In June 2021, Coca-Cola Bottlers Japan endorsed the "Business Support for LGBT Equality in Japan" and the associated movement to establish the "LGBT Equality Act" in Japan, which still remains to be a country that does not have any national legislation to protect the LGBT people. "Business Support for LGBT Equality in Japan" is a campaign aimed at prohibiting discrimination on grounds of sexual orientation and gender identity, and promoting the building of inclusive workplace and society that treat everyone equally.

Creating comfortable workplaces with diverse values
Driven by its senior management, the CCBJH Group is promptly and flexibly promoting the creation of workplaces in which diverse employees can do their job comfortably. These efforts have been highly rated and have been evaluated in various external assessments of the working environment at the CCBJH Group.