The CCBJH Group has made the promotion of diversity and inclusion as one of its key management priorities. We are building a diverse workplace that meets the various needs of our business environment, reflects our shoppers and consumers, and supports the Group's sustainable growth. At the same time, we want to create a workplace where each and every one of our employees, who come from a wide range of backgrounds, can demonstrate their abilities without losing their desire to improve.
We also promote diversity at the management level by welcoming differences in background such as nationality, gender, age, and experience in the Board of Directors and by considering and making decisions on issues from various perspectives.
Medium- to Long-term Vision for Diversity and Inclusion
By respecting the diversity of our workforce, we will provide opportunities to enable all employees to leverage their full potential, regardless of gender, age, disability, race, nationality, sexual orientation, and other attributes, such as gender identity and expression, and unaffected by factors that could restrict their ability to work.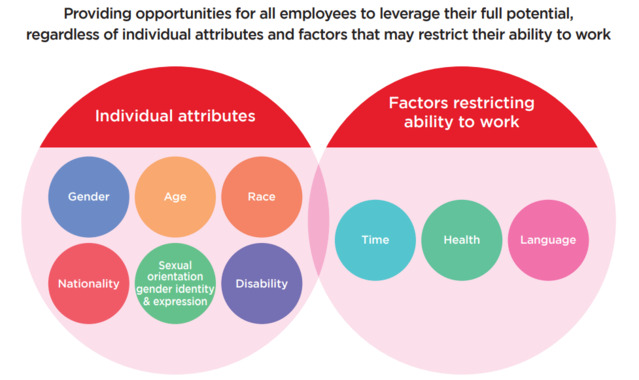 Gender
The CCBJH Group is promoting the active participation of women out of respect for the individuality of each one of its employees, and in order to continue to generate innovation by incorporating diverse values and ideas.
The Diversity & Inclusion Division plans and promotes company-wide initiatives of all kinds, and each department also implements their own initiatives tailored to the characteristics of the organization.
Updated target ratio for female managers to 20%
In order to increase the ratio of female managers, we are promoting a workplace culture and support system to help increase the number of female employees who Inclusion Gender proactively choose to drive results and advance their careers. In January 2021, we achieved our initial target of 6% female managers by 2025 ahead of schedule. We have set new targets of 10% female managers in 2025 and 20% in 2030.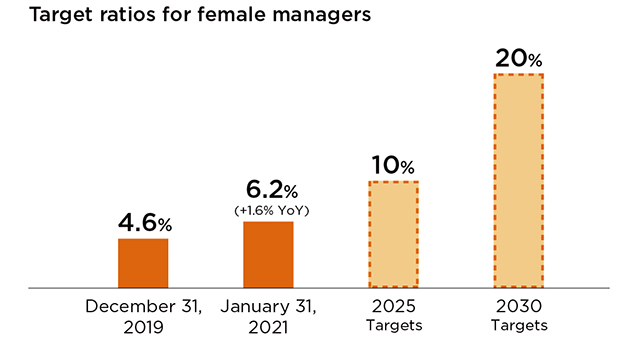 Initiatives to increase the number of female employees, managers, and executive officers
As a company, we are establishing systems and initiatives that continually train female director candidates through the launch of sponsorships and other measures aimed at training female director candidates. (Only 1 female Executive Officer as of Sept. 30, 2021)
Also, in order to increase our ratio of female managers, we launched trainings for management candidates, and in order to achieve our target ratio of female managers by 2030, we will not only promote female managers from within the company, but will also look to recruit talented people from outside the company. By 2025, we are aiming to have 50% of our recruited personnel and 15% of our permanent employees be women.
In addition, in order to promote female management candidates and identify items on which they will require further training, we will set aside time once a year to discuss female employees specifically during the company-wide HR review, during which the status of management candidate trainings will be confirmed and detailed discussions will be held on measures to be taken when further training is necessary.
In addition to these initiatives, in order to foster and establish an organizational culture that truly understands and respects diversity, we are developing Unconscious Bias Training and Inclusive Leadership Training to dispel preconceived notions about how women should work and enable all of our employees to explore varied career paths. We are also striving to strengthen our spousal maternity leave system and increase its utilization rate, and are focused on creating an environment in which women can play an active role in all aspects of our company.
Realization of flexible work styles
To achieve a balance between work and family care, it is essential to adopt flexible work styles that are not restricted to a specific time or place. In 2020, we introduced a super flextime system with no core working hours, expanded satellite offices, and implemented a direct-to-market/direct-to-home commuting system in the Commercial function. In addition to promoting the idea of taking childcare leave to male employees and strengthening the development of next-generation leaders, we are also working to further promote D&I by implementing targeted training programs. These programs include a Mentor Program for female managers, the "Female Next Leaders Program"—aimed at fostering next-generation leaders—as well as seminars for returning to work after taking leave for childcare.
Age/ Generation
Coca-Cola Bottlers Japan aims to lead the Coca-Cola system in Japan in developing talents who can serve as the key drivers of transformation and people with capabilities to work globally.
Established Coca-Cola University Japan (CCUJ)
Through the collaboration with The Coca-Cola Company, CCUJ will serve as the foundation to organize global leadership training courses and overseas study programs aimed at developing competent human resources who will be capable of utilizing their learnings effectively to assume important positions in Coca-Cola bottling partners around the world.
English proficiency enhancement program, "Global English Transformation (GET)"
Coca-Cola Bottlers Japan not only provides opportunities to learn the best practices and latest insights developed around the world but also supports the internal programs to enhance the employees' skills to communicate in English that will help them get promoted faster.

Disabilities
We aim to create an environment in which various people with disabilities can leverage their skills and work with a sense of satisfaction. We provide them with jobs according to each individual's characteristics and personality traits, and build support systems. In addition, we actively assist in their activities as para- and deaf-athletes.
CCBJH Group

Employment of
people with disabilities:

2.45%

As of June 1,2020:
-0.14% (YoY)

Notes:
1. As reported in the "Employment Report for Persons with Disabilities" submitted to the Director of Public Employment Security Office.
2. 2020 data is the total from the special provision subsidiaries, CCBJI and the CCBJB.
3. 2019 data reflects CCBJI

Uniform laundry service

EQ maintenance services

Sending out invoices
Founded Coca-Cola Bottlers Japan Benefit Inc. as a special subsidiary company
Coca-Cola Bottlers Japan Benefit Inc. (CCBJB) is a CCBJI group company founded in September 2019 that has been certified as a special subsidiary company. Coca-Cola Bottlers Japan is focused on using this company to build a more inclusive workplace environment that would lead to promoting the employment of people with disabilities.
Introduction of para- and deaf-athletes in Coca-Cola Bottlers Japan Group
Coca-Cola Bottlers Japan employs and supports five para- and deaf athletes as part of its initiatives to promote the empowerment of people with disabilities.(As of June 1, 2021 )
They are all actively engaging in their roles to fulfill their day-to-day duties and targets both as an employee and an athlete.
Katsuji Takashima

Equestrian

Joined CCBJI on June 1, 2017. Born in Ichihara City, Chiba Prefecture. Graduated from The Horse Racing School of Japan Racing Association. While racing as a JRA jockey, he fell off his horse and became paralyzed on his right upper & lower limbs. Went through rigorous rehabilitation to return as a jockey but was not successful. He then discovered para equestrian and became a Paralympic athlete for Tokyo 2020.

Mina chinju

Equestrian

Joined CCBJI on October 1, 2018. Born in Daito City, Osaka. Has always been spirited and full of curiosity, despite difficulties of involuntary movements from cerebral palsy. Happened to come across horse therapy which led her to take on the challenges of horseback riding and para equestrian, eventually taking part in the Athens Paralympics.

Maki Tsujimura

Goalball

Joined CCBJI on March 1, 2019. Born in Yokohama City, Kanagawa Prefecture. Undeterred by the visual impairment (weak eyesight) that he was born with, he is a hard-worker who tackles everything in a lively and cheerful manner. Captivated by goalball during his time at the school for the blind, he continues to polish his moves with his data analysis skills and active nature.
Haruki Masanari

Para athletics javelin throw

Joined CCBJI on June 1, 2019. Born in Tamba Sasayama City, Hyogo Prefecture. Diagnosed with Leber hereditary optic neuropathy (LHON) at the age of 15. Unbeaten by his visual impairment, he contributed to the team as an athlete, manager, and head of the cheering squad at a high school famous for baseball (Tottori Johoku High School). He then discovered para athletics javelin throw in an event searching for new para-athletes.

photo by:
Japan Deaf Athletics Association

Kazuhiro Takai

Deaf high jump (Hearing disorder)

Joined CCBJI on April 1, 2020. Born in Maibara City, Shiga Prefecture. Encountered with the sporting event of athletic high jump in high school days. In the absence of a coach, he developed his competition level through continuous efforts and practices. In recognition of his high-school performance, he was selected for "The Nippon Foundation Para-athlete Scholarship" and continued to work hard at the sport at Nippon Sport Science University.
Social contribution activities of para- and deaf-athletes
In order to create an opportunity to think about ideal leadership required in a diverse society with students, one of our para-athletes Haruki Masanari gave a special lecture on "leadership theory" at the Japan University of Economics. He spoke about the turning point in his life (before and after becoming disabled) and various experiences as a para-athlete which led him to see that there are various forms of leadership, and communicated to the students the importance of thinking about their role in the team, doing everything they can to carry out their duties, and continuing to take on any challenges.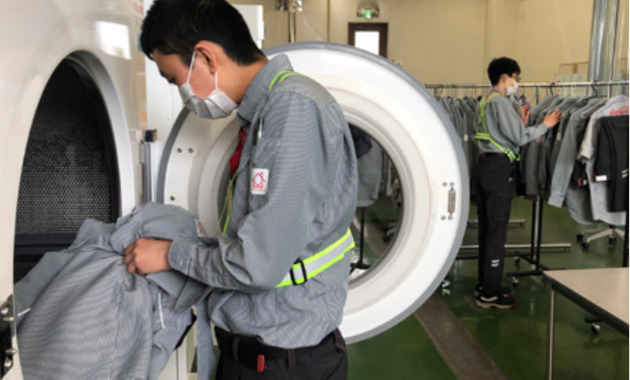 LGBTQ
Coca-Cola Bottlers Japan is promoting diversity and inclusion through various initiatives, including the revision of its internal regulations geared to providing equal opportunities to diverse employees include those belonging to the LGBTQ community and implementation of a mandatory e-learning course designed to raise the awareness and deepen the understanding of all its employees on D&I-related issues.
Revision of internal regulations
The definition of the term "spouse" used in Employment Regulations and other internal regulations has been revised.
This revision has allowed the employees to use childcare leave, nursing care leave, and other welfare benefits, irrespective of the gender of their partners or their marital status.
Coca-Cola Bottlers Japan also amended its Human Rights Policy and D&I Policy to include descriptions about "gender identity and expression" in addition to sexual orientation.
Training programs that are being offered
Various awareness-raising programs are being offered group-wide, including the training on unconscious bias provided to 1,263 managers and a mandatory e-learning course for everyone (some 16,000 employees) designed to promote the basic understanding about LGBTQ.
The program to promote the basic understanding about LGBTD is also included as part of the onboarding training offered to new grads and mid-career hires.
Announced the endorsement of "Business for Marriage Equality (BME)"
In December 2020, Coca-Cola Bottlers Japan announced its endorsement of "Business for Marriage Equality" campaign calling for companies that support marriage equality.
BME is a campaign organized for the purpose of increasing the visibility of companies that support the legislation of same-sex marriage (marriage equality) in Japan.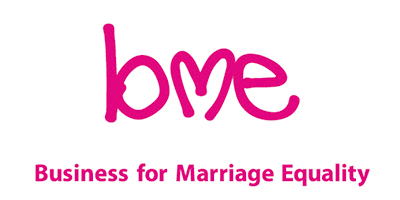 Endorsed the "Business Support for LGBT Equality in Japan"
In June 2021, Coca-Cola Bottlers Japan endorsed the "Business Support for LGBT Equality in Japan" and the associated movement to establish the "LGBT Equality Act" in Japan, which still remains to be a country that does not have any national legislation to protect the LGBT people.
"Business Support for LGBT Equality in Japan" is a campaign aimed at prohibiting discrimination on grounds of sexual orientation and gender identity, and promoting the building of inclusive workplace and society that treat everyone equally.

Creating comfortable workplaces with diverse values
Driven by its senior management, the CCBJH Group is promptly and flexibly promoting the creation of workplaces in which diverse employees can do their job comfortably. These efforts have been highly rated and have been evaluated in various external assessments of the working environment at the CCBJH Group.