Continuing Hokuto City of Yamanashi Prefecture "I LOHAS Forest Preservation" Project
-To hand over tasty water to future generations-
A natural water brand "I LOHAS" fostered by the great nature in Japan. It uses carefully selected natural water sourced from 6 locations in Japan. In February 2021, the package was renewed highlighting the "deliciousness of natural water nurtured in a forest" and the name of the water source more clearly.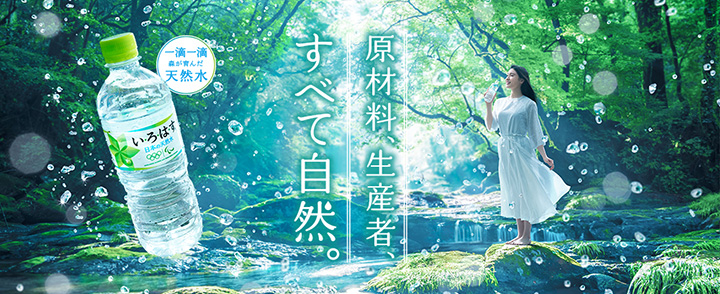 We donate a portion of sales from "I LOHAS" through the Coca-Cola Educational and Environmental Foundation to the local governments and non-profit organizations (NPO) that are engaged in water resource conservation efforts in Japan. In addition to it, we have also launched "I LOHAS no Mori Katsu" project to continuously support their activities.
As part of our efforts, we handed over a certificate to "Hokuto City in Yamanashi Prefecture", a city where we have one of our water sources, on February 18. Hokuto City Mayor Kamimura and Hakushu Plant Manager Hirayama exchanged communication regarding this project on that day.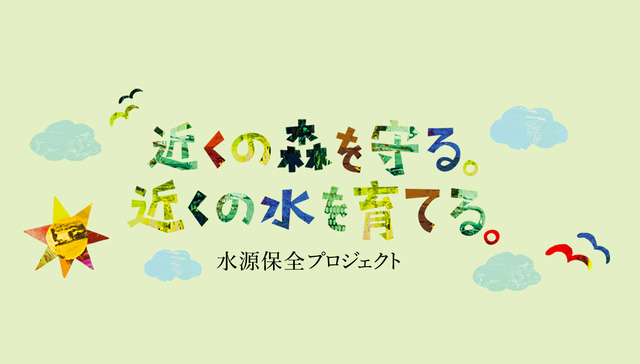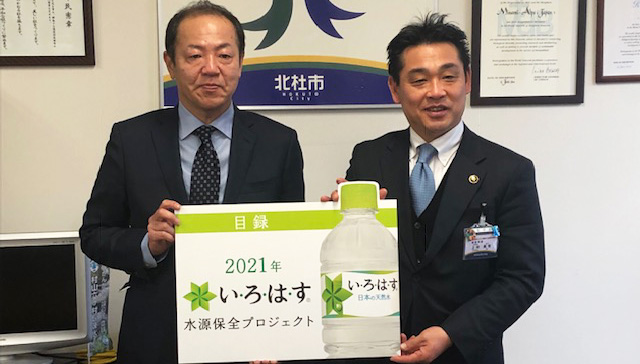 *Click here for details of "I LOHAS Forest Preservation" Project (Japanese).
*Click here for details of our other water resource conservation activities.
■Hokuto City and Hakushu Plant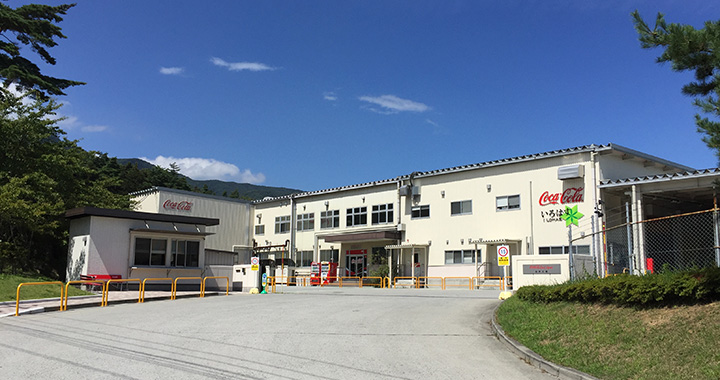 Hokuto City is located in the north-western part of Yamanashi Prefecture, surrounded by the beautiful mountains of the South Alps. Our Hakushu Plant, which is in the Hokuto City, has supplied safe and delicious "I LOHAS" products mainly to customers in Kanto Area, sourcing natural water fostered by the nature of Kai-Komagatake.
In November 2019, the Plant received Hokuto City Honorary Citizen Award with recognition of activities including forest maintenance in the "I LOHAS no Morikatsu" Project and support for Hokuto City environmental conservation project.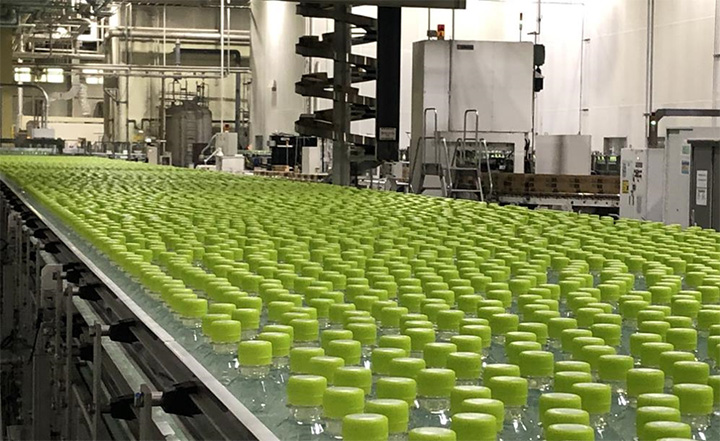 Also in April 2020, a new line started full operation by making full use of latest technology to enable more eco-friendly manufacturing of products. It has produced products like "I LOHAS Tennensui Label-less" made of 100% recycled PET material without labels for easier separation of waste. See here for details.
We will strive to be able to deliver blessings of nature to everyone through manufacturing of products cherishing the nature, by enabling our plants and sales centers throughout Japan including Hakushu Plant to reinforce ties with local communities and to engage in environmental conservation activities going forward.