Hakushu Plant New Line Starts Full Operation Making Full Use of Latest technology!
It enables eco-friendly manufacturing of products!
Coca-Cola Bottlers Japan Inc. began full-scale operation of a new line at its Hakushu Plant (Hokuto City, Yamanashi Prefecture).
CCBJI plans to launch seven new lines from 2019 to 2020 in order to flexibly and quickly respond to rapidly changing consumer preferences, market environment and diverse needs of customers. This is the fourth of such lines.
The aim of setting up the line is to supply products more stably in view of increasing inbound and stockup demand.
To this end, cutting-edge technology was implemented to realize reinforced production structure with the capacity of bottles per minute (bpm) at 300bpm for large size and 900bpm for small size. For the latter aspect of eco-friendly manufacturing, Hakushu Plant has two characteristics.
[Characteristic①] Reduction in water usage of 400 tons per day with EB sterilization system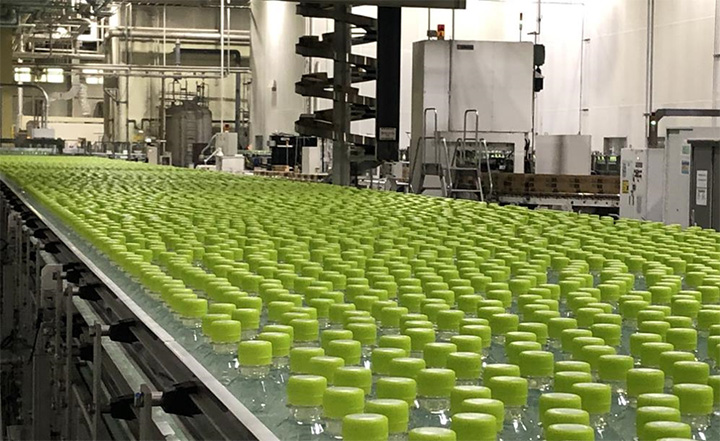 Through adoption of EB (Electron Beam) sterilization system without the use of chemicals, approximately 400 tons of water usage per day can be reduced compared to the previous system.
[Characteristic②] Production of label-less "I LOHAS Tennensui" to simplify sorting of materials after drinking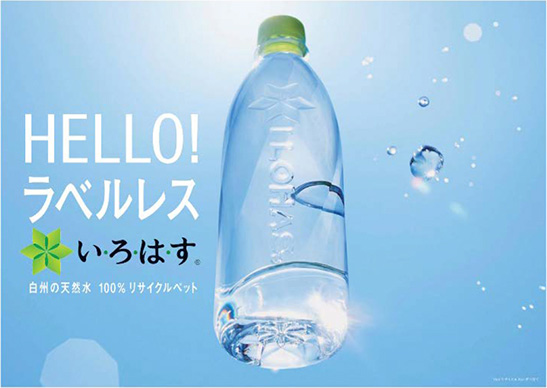 Label-less "I LOHAS Tennensui" that simplifies sorting of materials after drinking is produced in the same line for the first time in our Areas. As its name suggests, the product is a PET bottle without a label.
Containers of the product are made of 100% recycled PET material and are environmentally friendly because the absence of labels makes it easier to separate waste. The bottle is designed in a way that freshness of the product by using carefully selected natural water from Hakushu is fully communicated.
Special product features of label-less "I LOHAS Tennensui"
■Without trouble to remove a label, it's easy to separate waste and reduces plastic waste
■Embossed "I LOHAS" logo: Stylish design that makes people want to carry around outside
■Environmentally friendly with 100% recycled PET bottle material that can be born again to a new PET bottle by recycling used ones
Label-less "I LOHAS Tennensui" becomes available in the market from April 2020 sequentially throughout Japan for case sales only (24 bottles of 560ml PET bottle).
Wish to deliver blessings of nature to everyone by cherishing the nature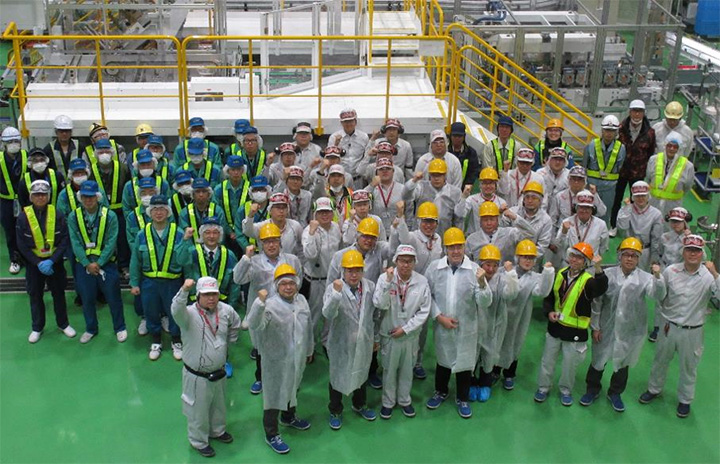 Bruce Herbert, CCBJI's Executive Officer, Head of SCM, commented on the new line operation of Hakushu Plant and future environmental conservation initiatives as follows:
"Hakushu Plant has had the privilege of supplying safe and delicious "I LOHAS" products even from the past mainly to customers in Kanto Area, sourcing natural water fostered by the nature of Kai-Komagatake. Furthermore, Hakushu Plant has engaged in activities cherishing the nature such as purchase of recyclable energy and donation from the sales of I LOHAS to organizations that conduct environmental conservation activities."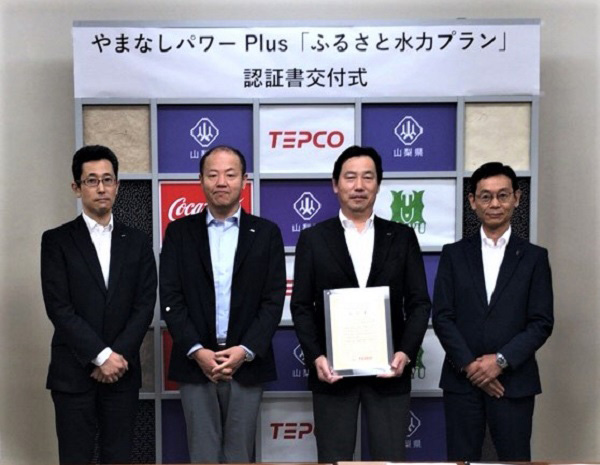 Yamanashi power Plus "Furusato Hydropower Plan" is an environmental value menu that provides electric power generated at a hydropower plant operated by Yamanashi Prefecture Corporate Section, and allows the CO2 emission efficient to be zero.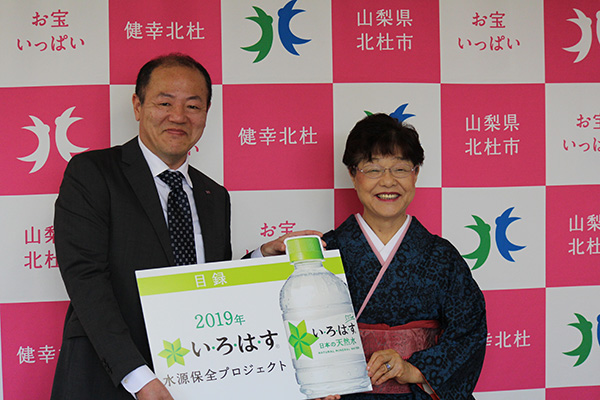 Part of sales from "I LOHAS" are donated to local governments and nonprofit organizations (NPOs) that carry out water resource conservation activities in various parts of Japan through the Public Interest Incorporated Coca-Cola Educational and Environmental Foundation.
By starting a new PET bottle line this time, we will not only offer customers more "I LOHAS" products, but also strive to make more environmentally conscious products than ever before, being close to the people in local communities and the environment.
As these activities were recognized, Hakushu Plant received Hokuto City Honorary Citizen Award last November. We will strive to be able to deliver blessings of nature to everyone through manufacturing of products cherishing the nature, by enabling our plants and sales centers throughout Japan including Hakushu Plant to reinforce ties with local communities and to engage in environmental conservation activities.
[Overview of new line at CCBJI Hakushu Plant]
Production capacity: 900BPM (Bottle per minute, the number of bottles manufactured per minute)
※In the case of producing only small products
Production items: "I LOHAS Tennensui" etc.
Investment amount: Approx. 5.7 billion yen