October is Food Loss Reduction Month! CCBJI is a member of Saitama City's "Team Eat All"!
"More! MOTTAINAI as motto"
According to the Food Loss Reduction Promotion Act, October is defined as "Food Loss Reduction Month." In Japan, there were 6.12 million tons/year (estimated) of food loss in 2017, whereby food that can still be eaten is discarded. This converts to one rice bowl (ca. 132g) per person being thrown away every day.
* Source: Consumer Affairs Agency website (Japanese)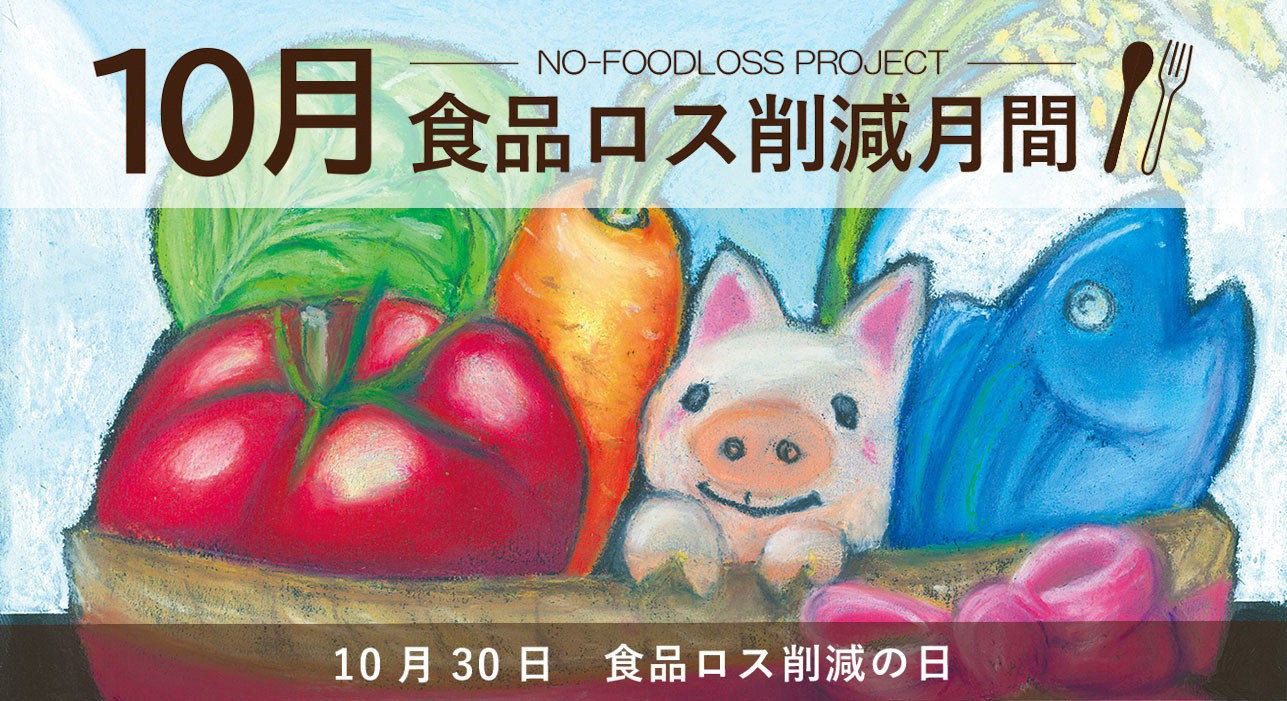 Saitama City launched "Team Eat All" with supporting companies to promote efforts to reduce food loss, such as taking home leftover food, designing recipes that do not create leftovers, and recycling food waste. Coca-Cola Bottlers Japan has also been involved in this project since last year, and we are working together to create a society that does not generate food loss!
*Click here for information on "Team Eat All"
https://www.city.saitama.jp/001/006/012/003/001/p068929.html (Japanese)
For the "Food Loss Reduction Month" of October, there is a campaign giving away great prizes to 122 winners (by draw) of the "Team Eat All" participating companies. Applications accepted from October 1 to November 30. CCBJI is giving away "Ilohas Tennensui" 555ml PET. Enter and give it a try! See URL below for details.
W Present Campaign Portal Site (Japanese)

*Applicants are limited to those living in Saitama City.
【Our efforts to address food loss through social contribution activities】
Coca-Cola Bottlers Japan has been working with food banks to reduce food loss since 2016. As of December 2019, we have partnered with 22 organizations and continue to donate products to local children's cafeterias and welfare facilities.
*For information on food bank initiatives, see here.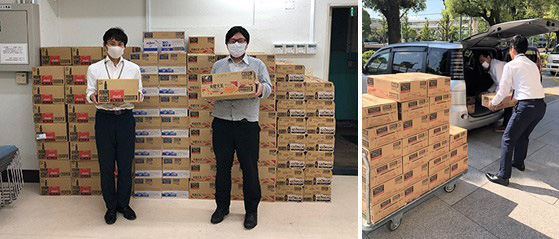 Food banks deliver food to those in need, by receiving food items that cannot be sold in the market even though there are no quality issues, as donations from corporations. This will help people in need and reduce food loss.
"Food Loss Reduction Month" is a good opportunity to think about food loss with "More! MOTTAINAI as motto".