Signing of Comprehensive Collaboration Agreement with Isumi City, Chiba Prefecture!
On Wednesday, February 19, 2020, Coca-Cola Bottlers Japan Inc. signed a Comprehensive Collaboration Agreement with Isumi City of Chiba Prefecture.
Spurred by the Olympic and Paralympic Games Tokyo 2020, Isumi City has been actively engaged in nurturing Olympic momentum among its citizens and generating a legacy for the next generation. With the signing of this agreement, CCBJI and Isumi City will collaborate in improving public services, and developing and growing city areas. We will also engage in efforts to revitalize the community, including raising Olympic momentum, and various other initiatives to improve the lives of the citizens in a wide range of fields, such as sports, disaster prevention, and crime prevention.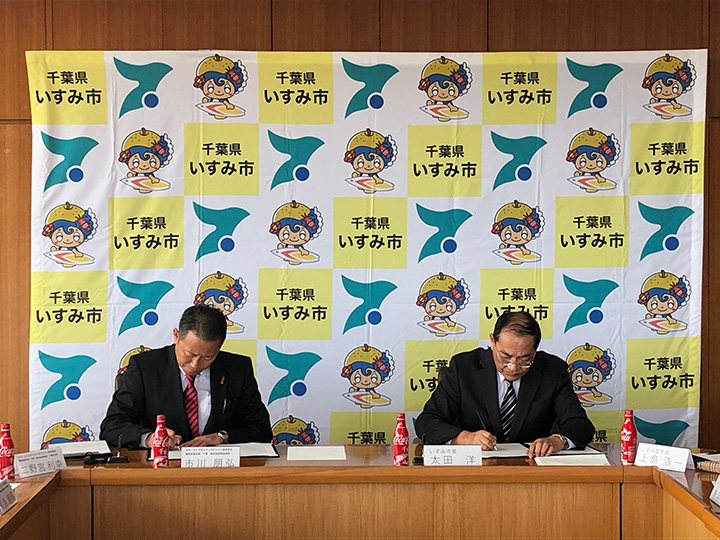 "I am genuinely happy that with this agreement, we will be able to work together for better business and the building of a sustainable community," commented Mayor Ota in response to the agreement.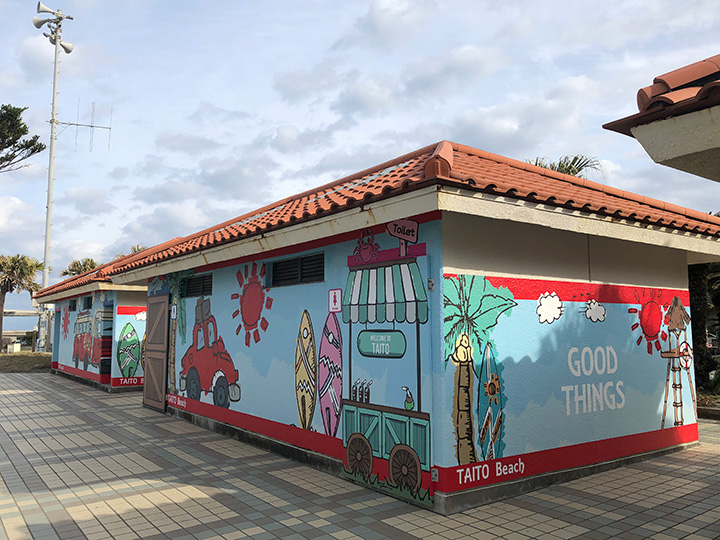 The shower rooms and toilets of Isumi City's Taito Beach are also being renewed as part of the agreement's endeavors. Taito Beach is a year-round tourist attraction for many visitors and a popular surfing spot. We will contribute to further community engagements as the city nears official tourist season.

Coca-Cola slim bottle Chiba, designed with Tokyo Bay Aqua-Line, surfing, and Inubosaki Lighthouse, has been on sale since June 2018.
With the slim bottle's stylish shape, it is made of aluminum that maintains the icy coolness and is pleasant to the touch. The drinkable 250ml size is sure to heighten the excitement when eating or taking a break during your travels.