Sagamihara City, which is located in the north of Kanagawa Prefecture that has a population of approximately 730,000 (as of September 1, 2021), is a city designated by the government ordinance of Japan.
The western part of the city houses Lake Sagami and Lake Tsukui, both of which offer rich nature despite being close to the city center. The contrast between the urban cityscape in the east and the rich nature in the west makes for a striking city.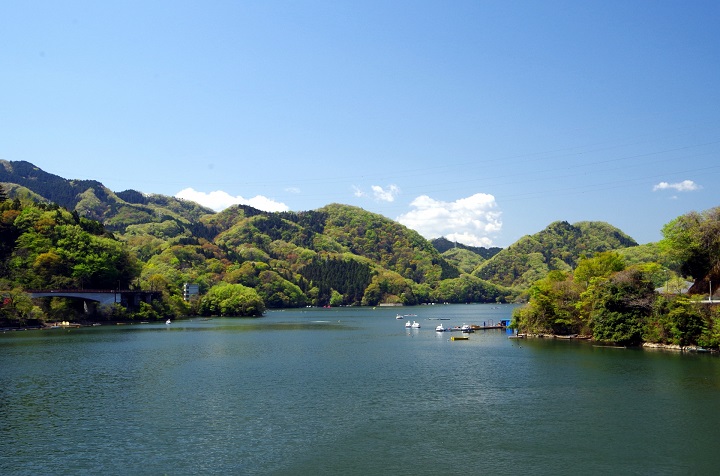 Lake Sagami in Midori-ku, Sagamihara City
In 2020, Sagamihara City was selected as one of the "SDGs Future Cities" by the Cabinet Office in recognition of its outstanding harmony between the continuously evolving urban area and the grand nature, as well as its efforts to promote a convivial society.

SDGs Future Cities are selected among cities and regions that seek to promote basic and comprehensive measures in accordance with the SDGs philosophy, as cities and regions with high potential for realizing sustainable development through the creation of new values in the three areas of economy, society, and environment.
*Sagamihara City website:
https://www.city.sagamihara.kanagawa.jp/shisei/seisaku/1020997/1021001.html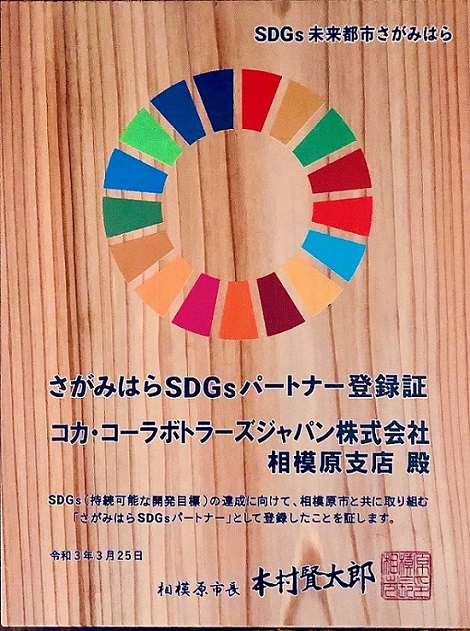 With the Sustainable Development Goal 17 "Partnership for the Goals" in mind, Sagamihara City addresses local issues and strives to create such sustainable city that "leaves no one behind", while seeking "Sagamihara SDGs Partner" companies and groups who will work together towards that end.
The certificate issued to the organizations registered as partners is made using timber harvested from the thinning of forests in Tsukui, Sagamihara City to promote local production for the local consumption.
As a company having its business site also in Sagamihara City, CCBJI has registered as a "Sagamihara SDGs Partner" in May 2021, empathizing with the objectives of "Sagamihara SDGs Partner", to work together with Sagamihara City.
As a "Sagamihara SDGs Partner," we are engaged in three key activities.

1. Installation of "Food Loss Prevention Vending Machines"
In May 2021, we installed a "Food Loss Prevention Vending Machine" on the first floor of City Hall to sell products that have become surplus stock at less than their usual price along with regular products. This action aims at reducing food loss, one of the 17 SDGs goals (12. Responsible Consumption and Production), and endorses the NO-FOODLOSS PROJECT, led by the Ministry of Agriculture, Forestry and Fisheries.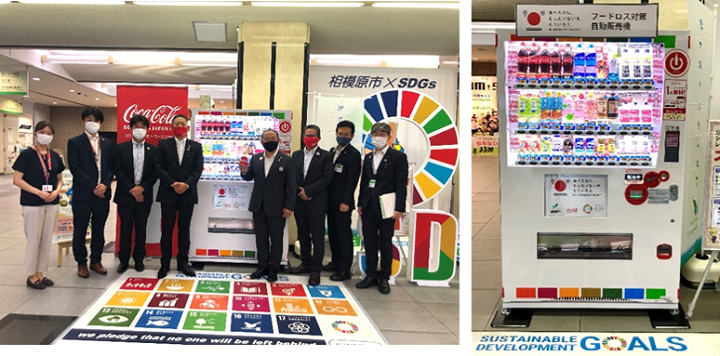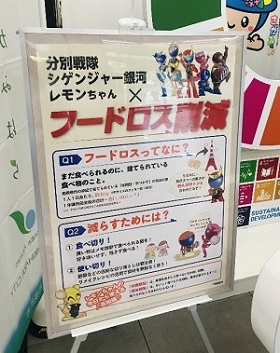 The "Food Loss Prevention Vending Machines" are installed as a demonstration experiment to raise awareness of the need to reduce food loss among citizens and verify its effectiveness.
We also have posters near the "Food Loss Prevention Vending Machines" to introduce the measures for reducing food loss.
Part of the proceeds from the "Food Loss Prevention Vending Machine" installed in Sagamihara City will be donated to Sagamihara City to be used for initiatives that contribute to the promotion of SDGs.
(For our news release on the "Food Loss Prevention Vending Machines," please see here.)

2. Collaboration in Food Drive Projects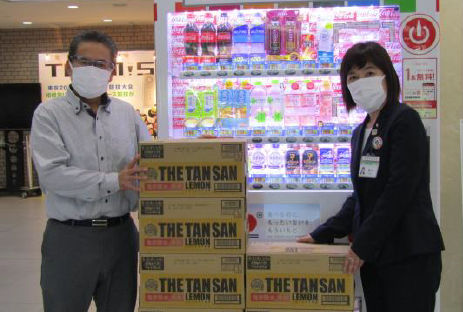 Food Drive is an activity to collect unused leftover food from households and donate it to those who are in need through food bank organizations.
Sagamihara City has four locations in the city that are always open to accepting donations of food for Food Drive, and we are providing continuous support to the city as a Sagamihara SDGs Partner.

Food Drive activities can also help reduce food loss. If you have any leftover food at home, please check the information provided by your local government or food bank organizations and donate it to them.
* For more information about "Food Drive" in Sagamihara City, please click here.

3. Installation of "Sagamihara SDGs Promotional Vending Machines"
In September 2021, we installed "Sagamihara SDGs Promotional Vending Machines" in 9 locations on the premises of companies and groups throughout Sagamihara City. Under the concept, "Everyone can easily contribute to the SDGs", Sagamihara SDGs Promotional Vending Machines were installed at Sagamhara SDGs Partner companies and groups, and part of the proceeds will be donated to Sagamihara City for its programs that are aimed at the promotion of SDGs.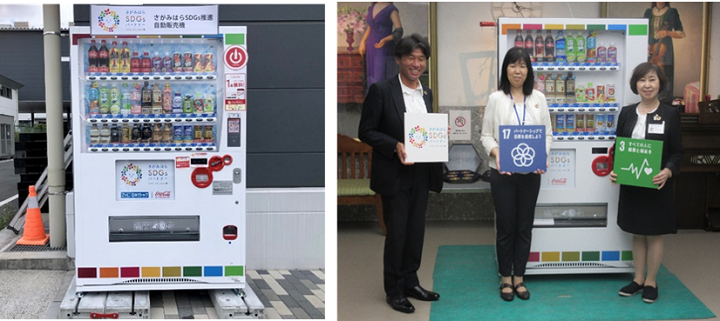 We are planning to install more "Sagamihara SDGs Promotional Vending Machines" in companies and groups registered as "Sagamihara SDGs Partners" in the future. We hope that our vending machines will help promote the SDGs projects pursued by Sagamihara City. At the same time, we also hope that it facilitates users to join the circle of SDGs.
"Sagamihara SDGs Partner", which is a program launched in August 2020, has 432 organizations recognized as "Saganihara SDGs Partners" as of the end of September 2021, and is growing the reach of its initiatives. We will continue to work in cooperation with Sagamihara City and partner companies, and hope that our efforts will grow even further.