Tokyo 2020 Olympic Torch Relay Celebration held at Coca-Cola Bottlers Japan's Green Park Ebino
May 01, 2021
On April 26, "Celebration" was held on the premises of our Green Park Ebino (CCBJI Ebino Plant in Miyazaki Prefecture) to celebrate the arrival of the Tokyo 2020 Olympic torch, and the lighting of the torch plate to pass on the flame of the Olympic torch relay to the next place was carried out.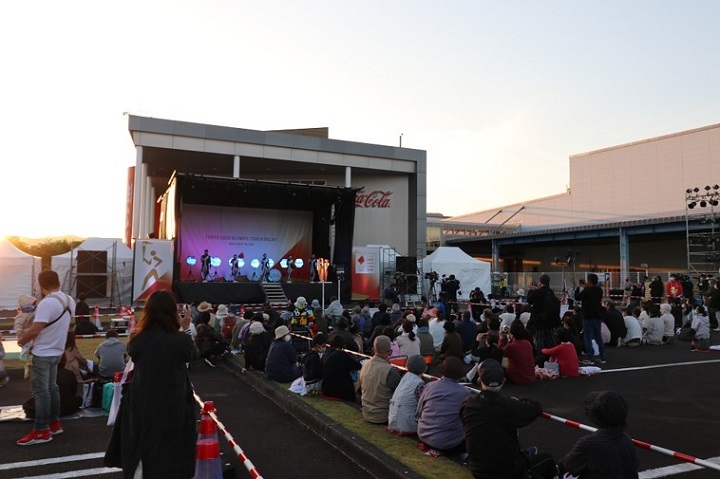 Our employees participated in the event as staff members, distributing products to the visitors. The torch was passed on to the next day in Kagoshima prefecture.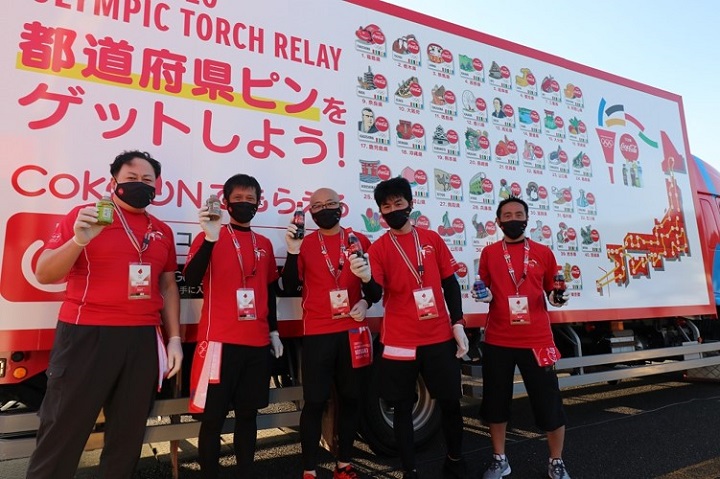 Coca-Cola is the presenting partner of the Tokyo 2020 Olympic Torch Relay.