Notice of Website Renewal
Dec 18, 2020
Coca-Cola Bottlers Japan Inc.
Thank you for using the website of Coca-Cola Bottlers Japan Inc.
We are happy to inform you that our official website has been redesigned. With an improved structure and design, the new website is easier to read and navigate.
The main improvements are:
1)Enhanced visibility and intuitive navigation
The navigation menu has been changed from a vertical to horizontal display for better visibility. The menu's design has also been updated to be easier to understand, and more convenient to use.
2)Strengthened functionality of "News" page
In the redesigned "News" page, you can now search the news by both year and category.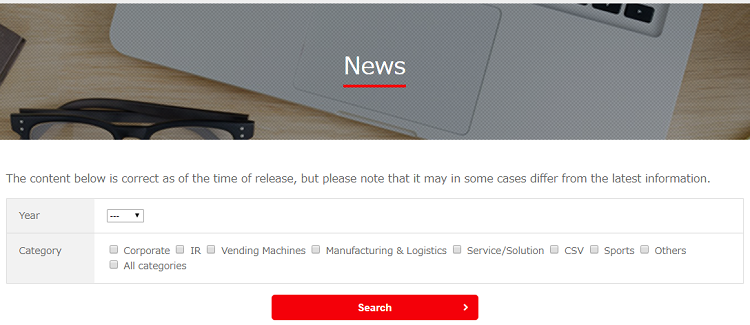 3)Addition of the new "Topic" page
Topics are now presented in the new "Topic" page, allowing a clear distinction from our releases and information disclosures in the "News" page.
You can refer to a list of topics on the top page of the website.

We are committed to providing a user-friendly website, by continuously enhancing its contents and posting the latest information.