- Continue to Create Shared Value - CCBJI to donate products through "Food Bank organizations" for the second time in the year to help communities affected by the COVID-19
Jun 22, 2020
Coca-Cola Bottlers Japan Inc.
News Release
June 22, 2020
Coca-Cola Bottlers Japan Inc.
- Continue to Create Shared Value -
CCBJI to donate products through "Food Bank organizations" for the second time in the year to help communities affected by the COVID-19
Starting from today, June 22, Coca-Cola Bottlers Japan Inc. (Headquarters in Minato-ku, Tokyo; Representative Director & President Calin Dragan; hereafter "CCBJI") will donate 7,497 cases (165,228 bottles) of products via 19 Food Bank organizations in 13 of 38 prefectures in our sales territory. We made our first donation of 4,153 cases (76,422 bottles) in April this year, and we are making our second donation this time.
CCBJI donates beverages to Children's Cafeterias, Children's Centers, and other social welfare facilities through Food Banks on a regular basis. The donation we make this time and our first donation in April this year are one-time contribution and organized apart from our regular contribution. The lives of children and their families are heavily affected as we have to adjust to the "new normal" to prevent the COVID-19 spread. We thought about what we could do, and have decided to expand our donations as a way for CCBJI to continuously address social problems and provide support. This contribution is made on top of the donations we make on a regular basis, and CCBJI and Food Bank have agreed to distribute the products also to the healthcare workers and volunteer workers in the social welfare facilities, unlike our regular donations.
It is our top priority to ensure safety and health of our consumers, customers, and staff in the front line, who deliver products and services that are essential to our everyday lives. Under our corporate philosophy to "Deliver happy moments to everyone while creating values", CCBJI will remain committed to CSV (Creating Shared Value) and provide solutions through our business to the challenges that regions are faced with, and continue to support all our partners.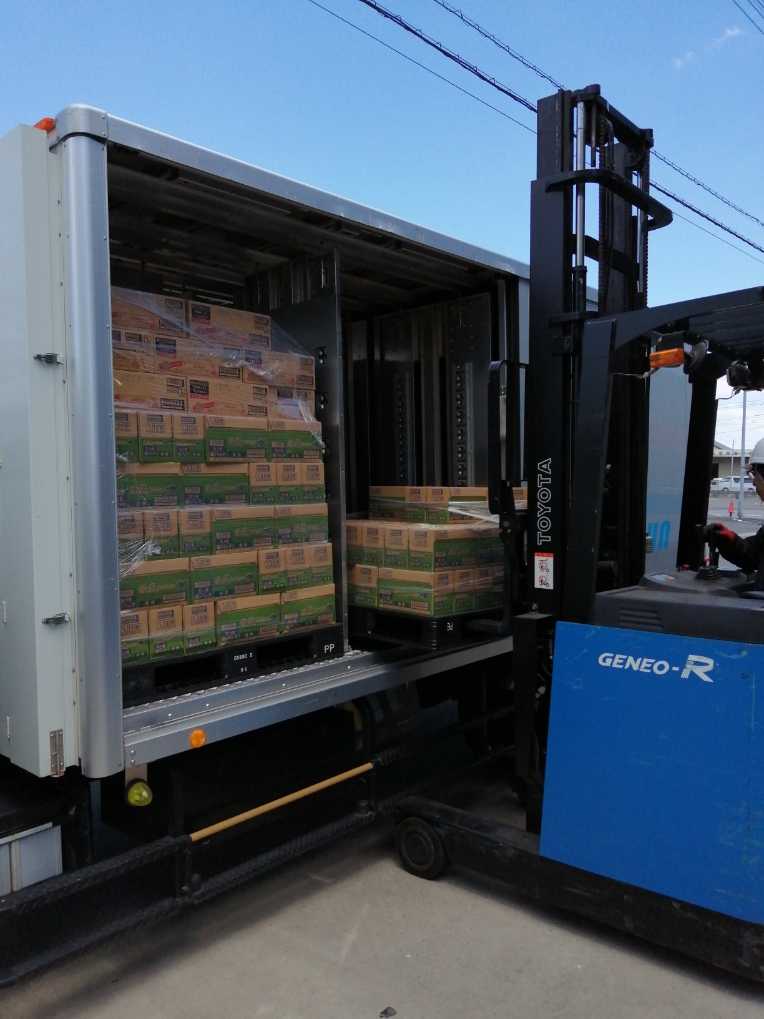 ■ CCBJI's donations of products to "Children's Cafeterias" and "social welfare facilities" via Food Bank organizations 
Since 2016, CCBJI partner with 22 organizations, including Second Harvest Japan (member of Alliance of Japan Foodbanks), which is Japan's first Food Bank organization and Food Bank All Japan Association, to donate our beverage products on a regular basis to children's cafeterias and social welfare facilities, etc. through Food Bank organizations in different regions. Food Banks mean "Banks of food" and are the organizations and activities that distribute food items that are still edible, but have to be disposed of, to the facilities and people who are in need. The Food Loss Reduction Promotion Act was enacted last year, and the activities of Food Banks are drawing even more attention.
The number of Children's Cafeterias is increasing year by year due to the changes in the home environment. The Children's Cafeterias are playing the role to provide opportunities for the children from different environments to eat together, prevent loneliness, and receive dietary education, and develop the society that respects diversity. CCBJI is participating in these activities in the hope that our donations will help reduce food loss and resolve challenges that local communities face.
【For reference】
●Together! CCBJI

Under the slogan, "Together! CCBJI -There are people waiting for us, every day", we provide products and services that are essential to daily lives, and we make efforts to overcome these difficult times together with our customers and consumers. To this end, we have set up special content in our official website to offer support plans for COVID-19 infection prevention and assist customers and consumers in the community. https://en.ccbji.co.jp/
Please see here for the PDF version.