- Together we will overcome - "Together! There are people waiting for us" Delivering happy moments to everyone
May 07, 2020
Coca-Cola Bottlers Japan Inc.
News Release
May 7, 2020
Coca-Cola Bottlers Japan Inc.
- Together we will overcome - "Together! There are people waiting for us"
Delivering happy moments to everyone
Our deepest sympathies go out to those who have been affected by COVID-19. And it is with heartfelt gratitude that we thank all those working tirelessly to stop the spread of infections even at this very moment.
As COVID-19 continues to spread, Coca-Cola Bottlers Japan Inc. (Headquarters in Minato-ku, Tokyo; Representative Director & President Calin Dragan; hereafter "CCBJI") is taking comprehensive measures to deliver essential products and services to consumers and customers, with the safety and health of our employees working on the front lines as a top priority.
Coca-Cola has been loved by people around the world since it came to life in 1886, and we are pleased to celebrate the 134th birthday of Coca-Cola on May 8, thanks to the continuing love and support for this enduring brand. This is a special day for us, as we reflect on the spirit of our beginnings, and we renew our hopes for an early end to the spread of COVID-19, working as one to overcome these challenging times. Our mission is to deliver happy moments to everyone, while creating value, and we are making every effort to provide a safe and secure supply of beverages as a preferred partner of our customers and in our local communities.
*We now have a special page on our website for actions to prevent the spread of COVID-19 and to support customers and communities. https://www.ccbji.co.jp/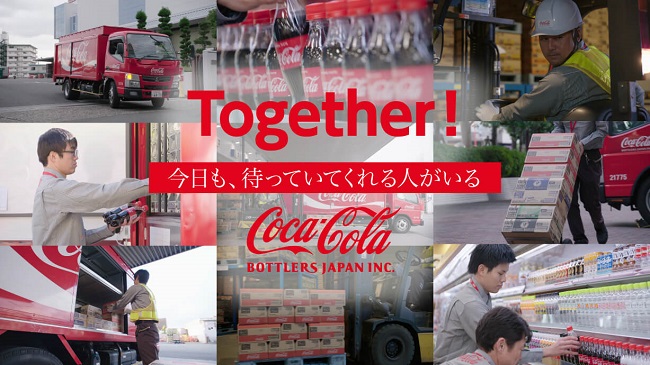 Please see here for the PDF version.