Coca-Cola Bottlers Japan Earns Silver Rating in EcoVadis Sustainability Survey
Sep 08, 2023
Coca-Cola Bottlers Japan Inc.
Coca-Cola Bottlers Japan Inc. has achieved a Silver rating in the 2023 survey conducted by EcoVadis, an international organization that evaluates corporate sustainability efforts.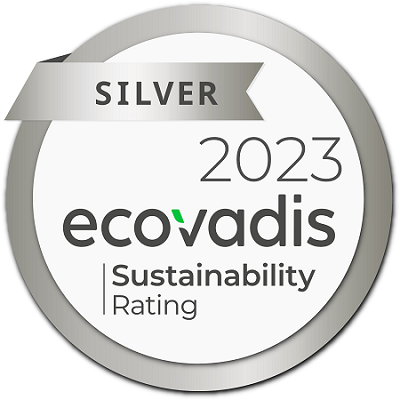 The EcoVadis Survey is dedicated to promoting global supply chain sustainability and assesses corporate sustainability activities based on 21 CSR criteria, categorized into four themes: Environment, Labor & Human Rights, Ethics, and Sustainable Procurement. Covering over 100,000 companies across 175 countries and 200 industries, the survey recognized our strong performance in the Environment and Labor & Human Rights categories. This marks the third consecutive year in which we have received a Silver rating, placing us amongst the top 25% of companies.
Aligned with the Sustainability Framework of the Coca-Cola System in Japan, the CCBJI Group has set non-financial CSV Goalsin an effort to create a sustainable business and society while achieving our Mission. To achieve each of these CSV Goals, we are implementing initiatives throughout the entire value chain, monitoring progress and steadily advancing toward their achievement.
EcoVadis Website: https://ecovadis.com/

Coca-Cola Bottlers Japan Sustainability Website: https://en.ccbji.co.jp/csv/
※Please note that the information contained in news releases is current as of the date of release. Certain information may have changed since the date of release.