"Coca-Cola Bottlers Japan Online Plant Tour" Now accepting new school organizations!
New reservations page released for school organizations looking for social education
Oct 06, 2021
Coca-Cola Bottlers Japan Inc.
Coca-Cola Bottlers Japan Inc. (Headquarters in Minato-ku, Tokyo; Representative Director & President Calin Dragan; hereafter "CCBJI") will begin accepting school organizations (elementary and junior high schools, etc.) that would like to participate in our online plant tour, currently open to the general public with favorable reviews, for social education purposes.

Our usual plant tours are currently suspended to prevent further coronavirus infections*1 , but "Coca-Cola Bottlers Japan Online Plant Tour" was launched in June 2021 for customers waiting for the tour to resume and for those unable to visit the plant due to long distance, to experience the tour remotely.

※1: Dates for resuming various tours will be communicated via the company website once they are finalized.

Nearly 2,000 customers have participated in the online tour as of the end of September, but with the increase in inquiries from school organizations, we have decided to expand the audience and will open an online reservations page for school organizations in October.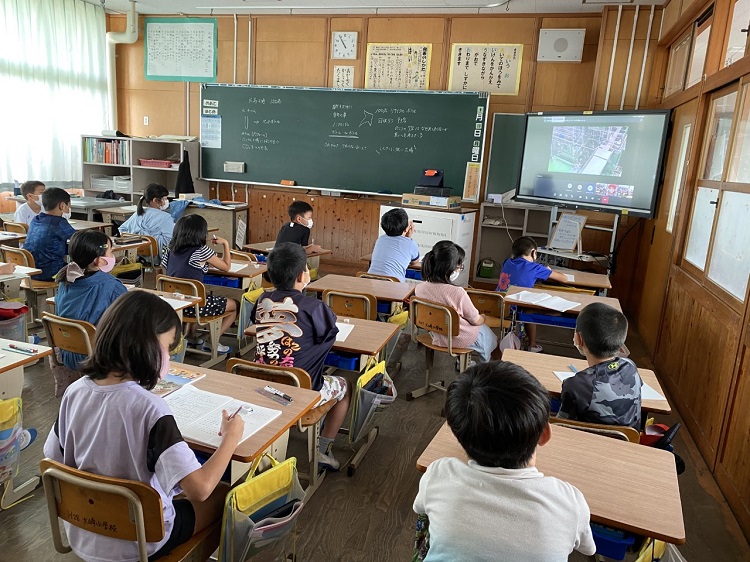 In the school group tour, we will conduct preliminary meetings and connection tests, and provide guidance based on school grade and learning levels.
Our plant tours have been used by school organizations as a venue for social education, but we hope that our "Coca-Cola Bottlers Japan Online Plant Tour," a new style of education born from the Covid-19 pandemic, will serve as an opportunity for young children and students to learn about beverage plants until we are able to resume our usual tours.

[Outline of "Coca-Cola Bottlers Japan Online Plant Tour" for school organizations]
■Audience: Schools participating for social education (by class or grade)
■Number of participants: Approx. 10 people
■Age: Elementary school students and above
■How to participate: " Microsoft Teams "
■What to prepare: A PC or tablet with network connection
■Reservation commencement: Oct. 6, 2021 (Wed)
■Date/time of tour: Negotiable (excl. holidays and corporate holidays). Tours up to Thursday, December 23, 2021. 
*Requests may not be accepted depending on the number of reservations.
■Time required: Approx. 35 - 40 mins
■How to apply: Please apply from our official website ( https://www.ccbji.co.jp/onlinetour/ )*Japanese only
■Other: Refer to the URL above for details.

Please see here for the PDF version.
※Please note that the information contained in news releases is current as of the date of release. Certain information may have changed since the date of release.