Completed the construction of the plant tour zone in Hiroshima Plant!
Hiroshima Plant (located in Mihara in Hiroshima Prefecture) that started operating from June 1, 2020 is now ready to welcome visitors to its plant tour zone that has just been completed.
Coca-Cola Bottlers Japan regards plant tour as an important means of direct communication with its customers, consumers, and the communities it serves. Beside Hiroshima, the company has been offering plant tours in five plants - Zao (Miyagi Prefecture), Tama (Tokyo), Kyoto (Kyoto Prefecture), Tokai (Aichi Prefecture), and Ebino (Miyazaki Prefecture) - which received an approximate total of 170,000 visitors in 2019. (*The plant tour is suspended from the end of February 2020 in all locations to comply with the safety measure to prevent the spread of COVID-19.)
Hiroshima Plant has been constructed as Coca-Cola Bottlers Japan's latest production base to expand its product supply capacity, in addition to carrying over the manufacturing, warehousing and logistics functions of the legacy Hongo Plant that was forced to terminate when it suffered devastating damages from the flood caused by the heavy rains that poured over a wide area of western Japan in July 2018. Hiroshima Plant is now carrying the hopes of many to stand tall as the new landmark in Hiroshima that symbolizes the resilience and successful restoration from the disaster.
"Plant tour" is full of surprises!
The plant tour zone in Hiroshima Plant Tour is filled with surprises carefully arranged to provide the visitors an entertaining pastime to "experience" manufacturing so that they could gain a subjective view of how the plant operates, rather than taking the conventional approach of simply offering an objective "visual presentation" of the manufacturing process.
Due to the ongoing enforcement of the safety measure to prevent the spread of COVID-19, the company has not yet decided when to start the plant tour in Hiroshima Plant. But for those who are interested, we will provide you a sneak preview of some of the fun-filled facilities of the plant tour zone that have just been completed in September.
Bottle Theater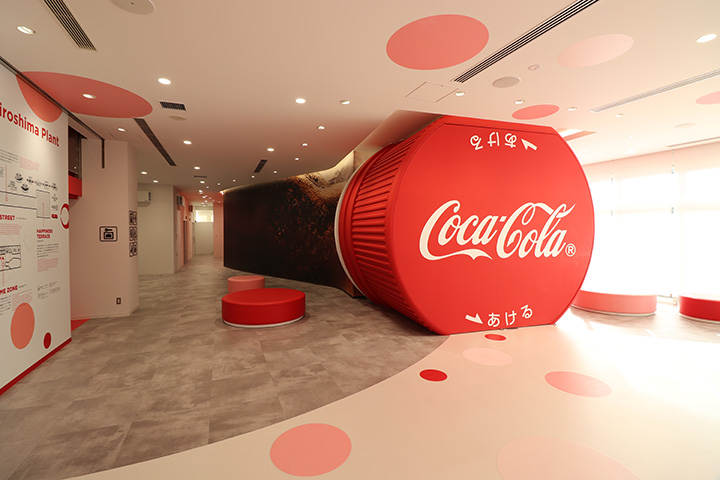 Jump right into a huge PET bottle to indulge yourselves in amazing visuals projected on the large screen!
STORY AVENUE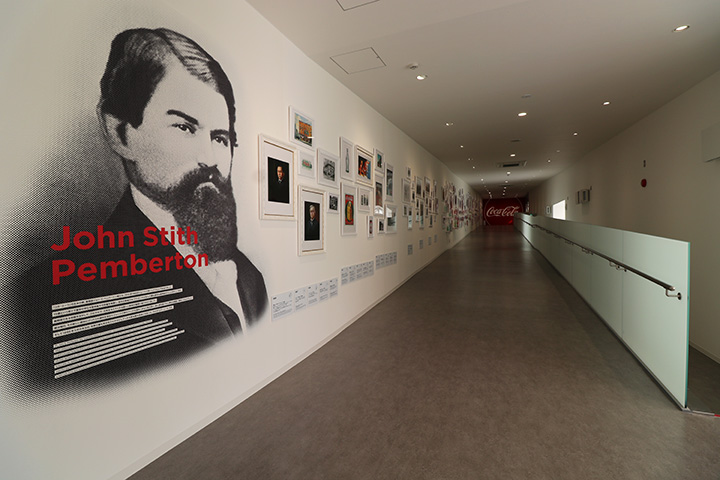 Walk through this avenue arranged as a museum where you can learn about the history of Coca-Cola, its major brands, and much more.
PLANT ROAD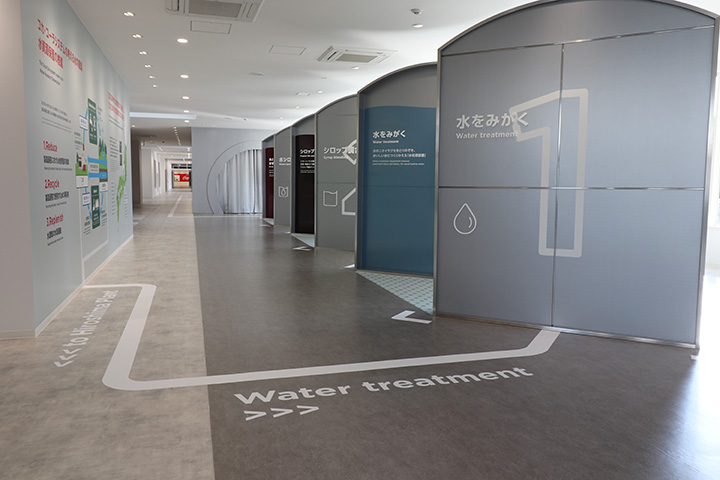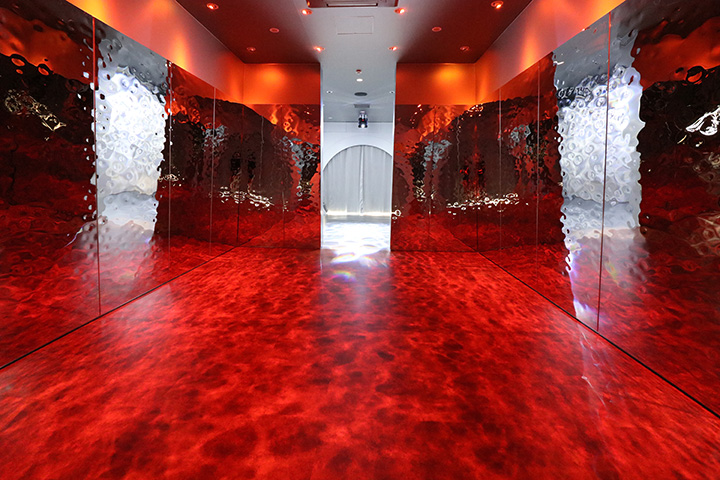 Through the window, you can see the process of how Coca-Cola is manufactured. But that's not all! There is a special event awaiting you to thrill you with an exciting experience.
HAPPINESS TERRACE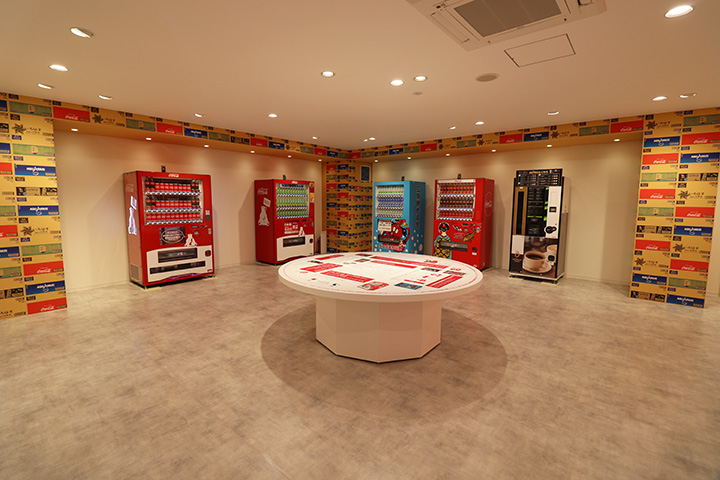 In this second theater room, you will be offered a chance to learn about the logistics operations (trucks, etc.), the history of vending machines, and more.
RED DISK LOUNGE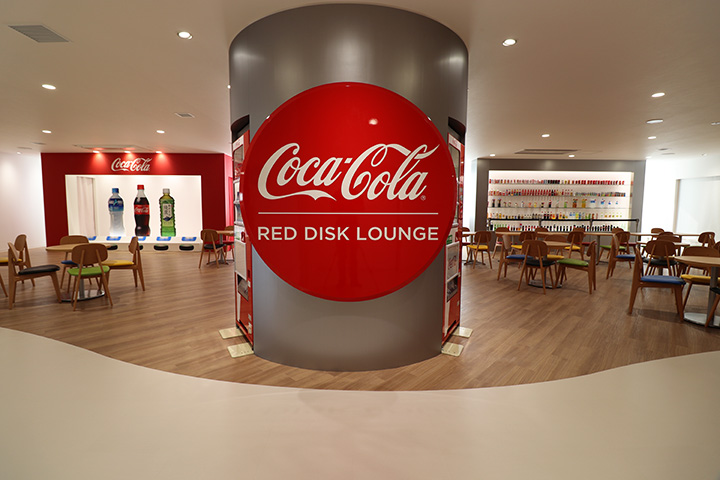 You can taste product samples here, take memorable shots at photo spots and even purchase merchandises for souvenirs.
Please look forward to the opening of the new experience-oriented plant tour that Coca-Cola Bottlers Japan is proud to present at its state-of-the-art Hiroshima Plant!