A vending machine with adorable wrapping is here in Yufuin (Oita)!
Rich in nature with a series of 1,000-meter mountains including Mounts Yufu-dake and Kuro-dake, the city of Yufu, Oita Prefecture in Kyushu, offers attractive tourist spots such as stylish cafes, delicious gourmet food, art museums, and galleries, attracting a great number of tourists.
Best of all, the city has Yufuin-onsen, Yunohira-onsen and other hot springs that soothe mind and body, which is part of the reason why it is popular across the country.
Yufuin Rusk is a snack, well-liked all the time as a souvenir of this popular tourist destination.

The rusk is carefully made, starting with the process of making bread dough for each flavor to bring out the taste of rusk.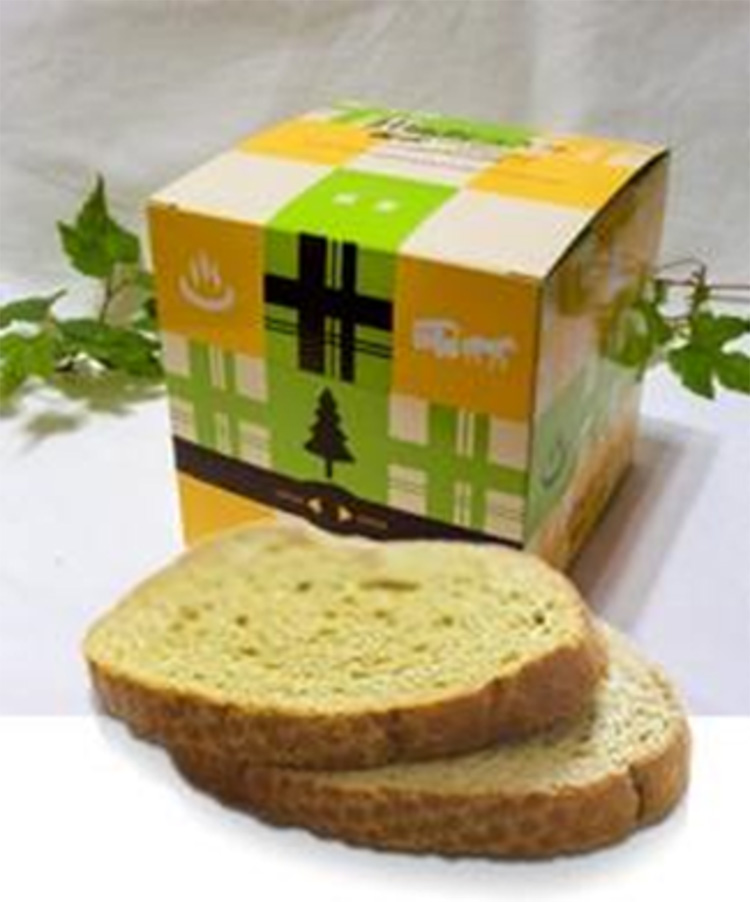 On the finished bread, they put their homemade cream piece by piece, carefully by hand. Finished up with extra time and care, their rusks are so light and crispy.
You will also be attracted by its adorable package, as well as the rusk itself.
Recently, in front of the Yufuin Rusk store, we placed a special vending machine wrapped with this adorable package design.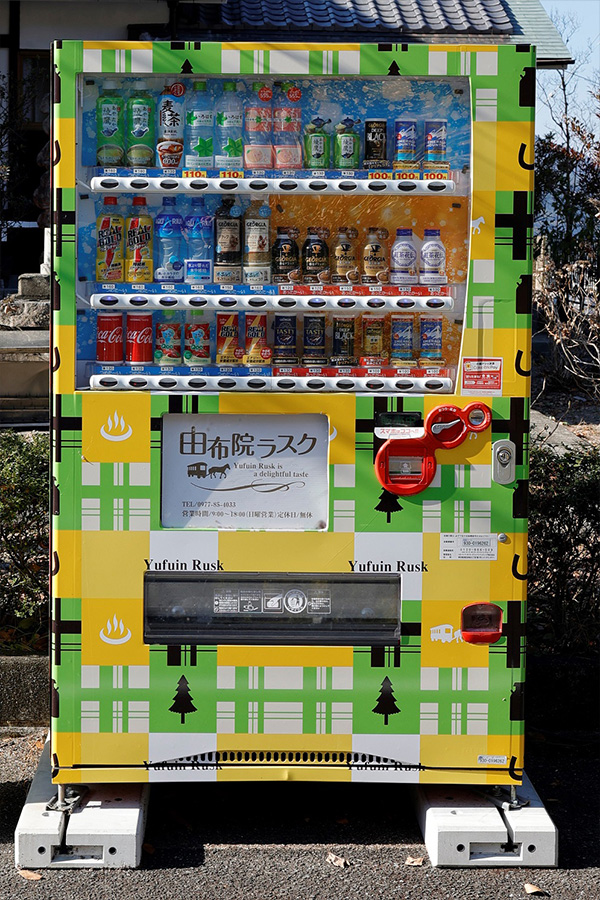 How about enjoying the rusk, together with a drink from this adorable vending machine you will want to photograph?