Donating Coca-Cola products to medical institutions to support local communities amid COVID-19 pandemic
Dec 22, 2021
As an effort to support local communities affected by Covid-19, Coca-Cola Bottlers Japan has been donating its products to affected medical personnel through medical institutions/public health centers and local governments/municipalities from around April 2020.

We have also been continuing the donations this year and plan to deliver 5,400 cases of Coca-Cola products to 54 destinations, including medical and educational institutions, from December 8 to December 25. And since it's Christmas, we will be visiting some facilities in lit-up trucks with a Santa Claus design.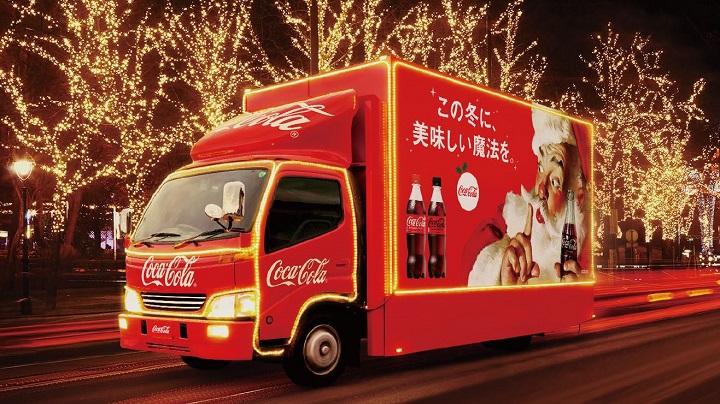 Christmas truck

Visit to Atsugi City Hospital on December 8

■Donation information

Period: Dec. 8, 2021 to Dec. 25, 2021

Donated to: 54 facilities (medical institutions, schools, corporations, etc.)

Donated products: 5400 cases of Coca-Cola products

Under the corporate philosophy, "Paint it RED! Mirai o nurikaero", we will continue to strive for our mission to "deliver happy moments to everyone while creating value" by working with various partners to address community challenges.