"TABLE FOR TWO vending machine" with original wrapping installed at Hamamatsu Kaiseikan Senior High School - Joint project to achieve SDGs
Nov 19, 2021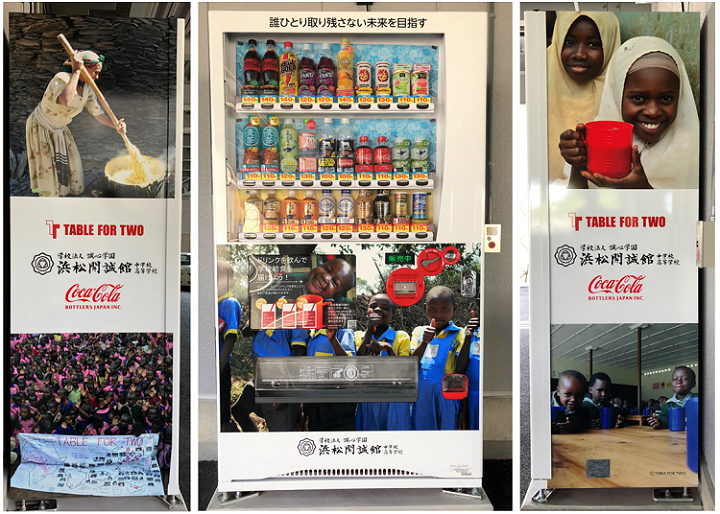 Coca-Cola Bottlers Japan Inc. installed the "TABLE FOR TWO vending machine" (hereafter "TFT VM") at Hamamatsu Kaiseikan Senior High School (Hamamatsu City, Shizuoka Prefecture) and conducted a joint presentation in October, 2021 as a joint project to achieve SDGs.* Click here for the news release on the installation of TFT VM.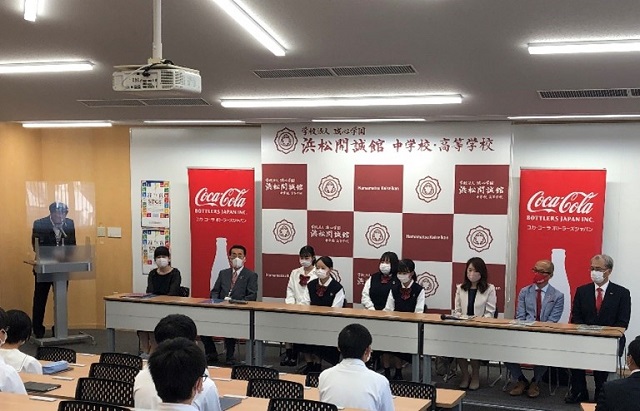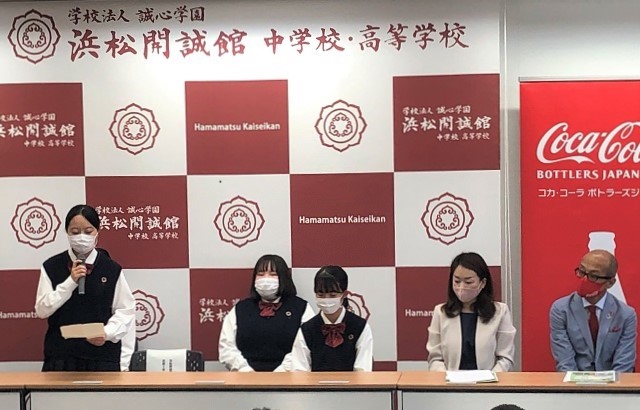 The joint presentation was attended by President Takabayashi of Hamamatsu Kaiseikan Senior High School, Principal Takahashi, students of the Global Course, TABLE FOR TWO International Ms. Murata, CCBJI Central Japan District and sales personnel, as the participants expressed their thoughts on the initiative.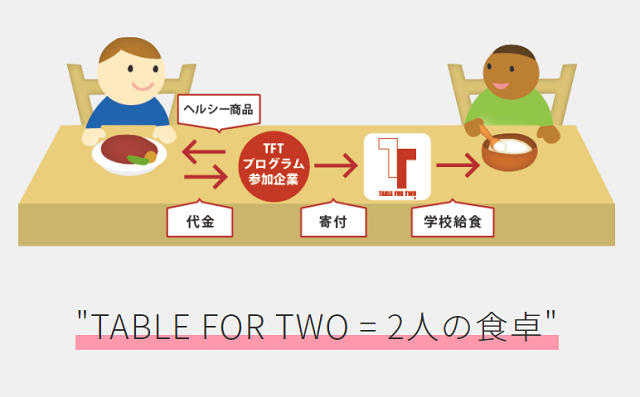 ■What is TABLE FOR TWO?

The mission of TABLE FOR TWO International is to right the food imbalance of hunger and obesity spreading at a global scale and to improve the health issues in both developed and developing countries. The TFT program is one of their solutions.

A part of the proceeds earned from the installed TFT VM will be donated to specified nonprofit organization TABLE FOR TWO International to be used as the fund for providing school meals to children in developing countries. * For more information on TABLE FOR TWO, click here. 

Hamamatsu Kaiseikan High School is known for its problem-solving studies through SDGs which is part of Inquiry Based Learning, and this initiative was realized when the students' passion to aid in solving the global hunger issue aligned with our social contribution activities using vending machines.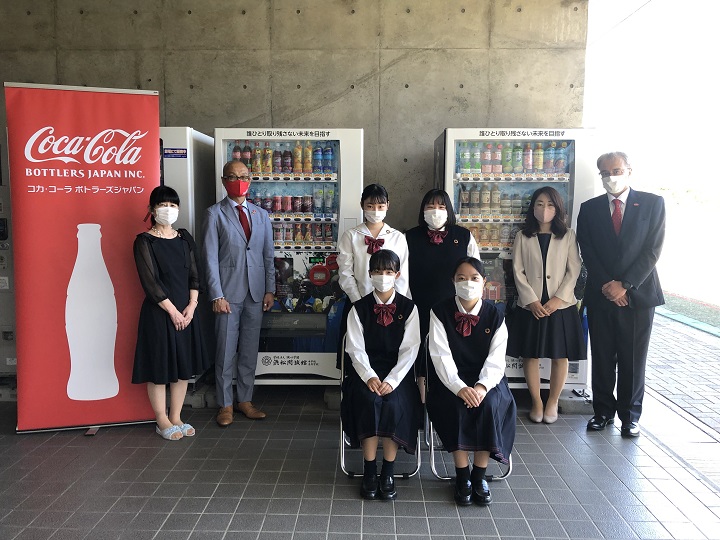 The TFT VM wrapping is designed with TFT photos selected by the students and an original message, "Aiming for a future where no one will be left behind".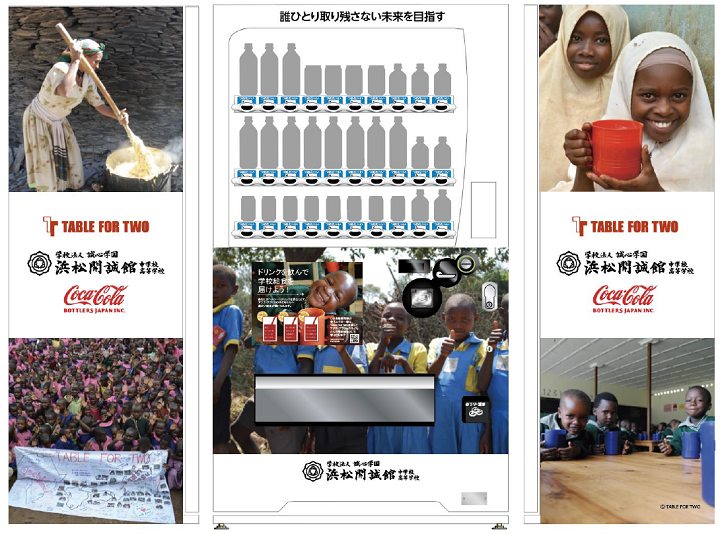 CCBJI will continue to collaborate with Hamamatsu Kaiseikan High School to contribute to the achievement of SDGs by thinking about what we can do together to build a better future.