● Support for Unicycle Coaching Workshops
We hold unicycle coaching workshops for teachers at elementary schools and special education schools. Through the practical lessons offered in this workshop, teachers are able to experience the pleasure of unicycling and also learn how to teach children to improve their unicycling techniques. Many teachers have participated in this workshop to date. In 2016, we held the workshop at eight locations in the area, and our employees also provided practical support, such as helping the teachers to learn to unicycle.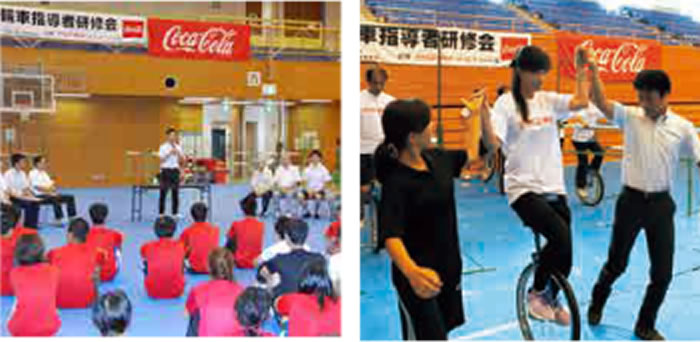 ● Mothers' Volleyball Tournaments
We support the Mothers' volleyball tournaments held in each region. Every year, many teams participate in the tournaments held in each region, and the exciting tournaments are becoming increasingly popular across the country.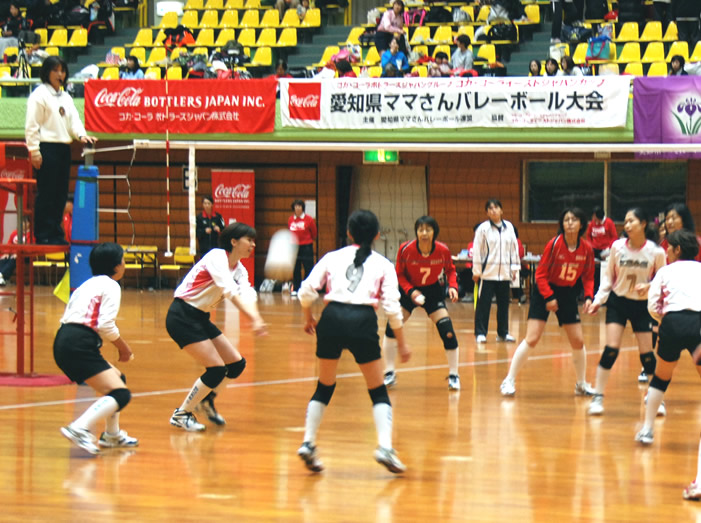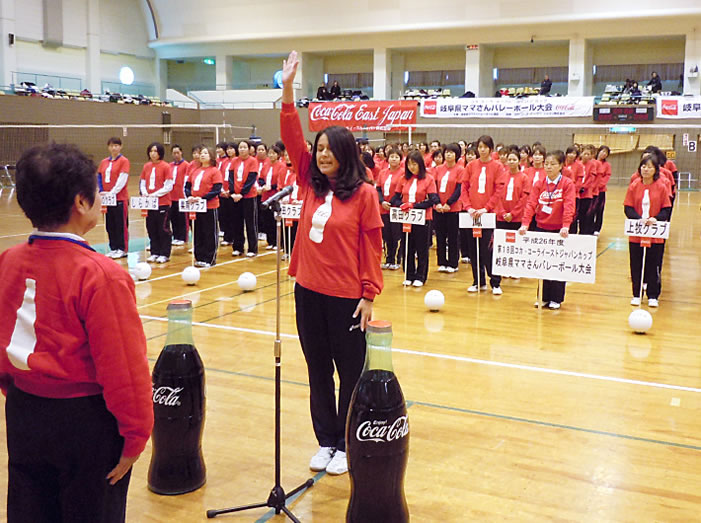 ● Baseball Classroom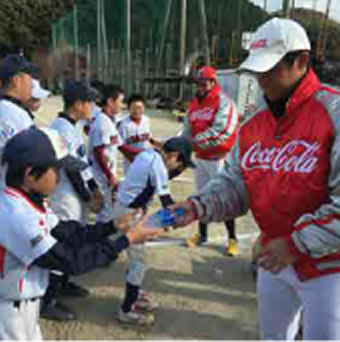 We work with athletes and coaches from the Shikoku Island League Plus to conduct "Coca-Cola Baseball Classrooms" for little league baseball teams in various areas of Shikoku. The classroom not only teaches the basic skills and techniques of baseball (such as how to hold the ball, pitching form and how to hold the bat), but it also emphasizes the importance of teamwork and sportsmanship in a manner that is easy for the young kids to understand.
● Support for Regional Marathons
We support citizen marathon events held in our area. Through our support for these events, we encourage the participants to lead active and healthy lifestyles.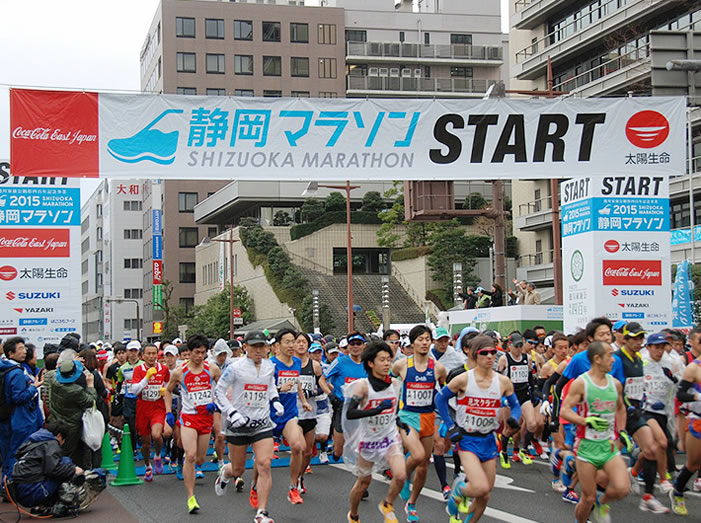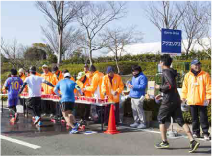 The "5th Kumamoto Castle Marathon" was held on February 21, 2016. Starting in the center of Kumamoto city, the attractive marathon course runs through the old and new parts of town and ends at the Kumamoto castle, allowing participants to experience and feel the history, nature, and culture of Kumamoto. As one of the official sponsors, we provided "AQUARIUS" and "I LOHAS" drinks to hydrate the runners. In addition, we also support citizen marathons such as the Shizuoka Marathon, Osaka Marathon and Fukuoka Marathon.
●"Let's Walk Happily Until 100 Years Old" Project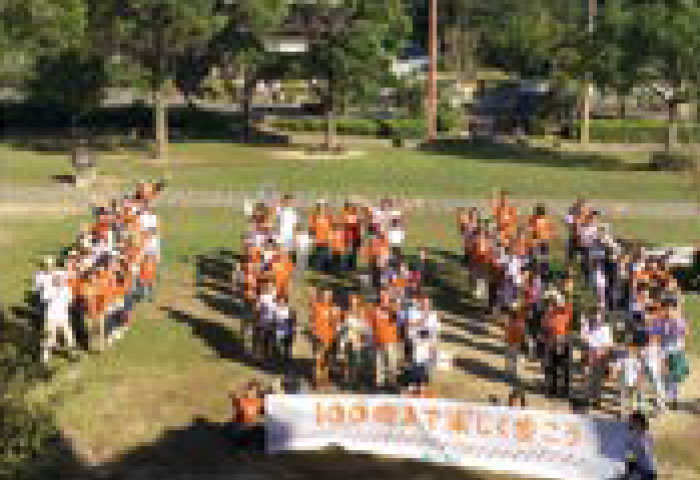 In 2060, it is estimated that one in four people will be over the age of 75. It is also said that the "healthy lifespan" where one can live without external assistance is about 10 years shorter than the average life expectancy. Q'Sai Co., Ltd. therefore started the "Let's Walk Happily Until 100 Years Old Project" with the aim of extending the healthy lifespan to 100 years old. We fully support this project in order for everyone to be able to enjoyably live their lives to 100 years old.
※From the "2016 White Paper on Aging Society (full edition)" by the Cabinet Office
● Hydration Seminar
We have held seminars for schools and various organizations and companies in each region about the correct amount of hydration necessary for daily life and sports. In 2016, about 2,600 people participated in 18 seminars across 9 prefectures.
(6 elementary and middle schools, 2 high schools, 10 corporate groups)