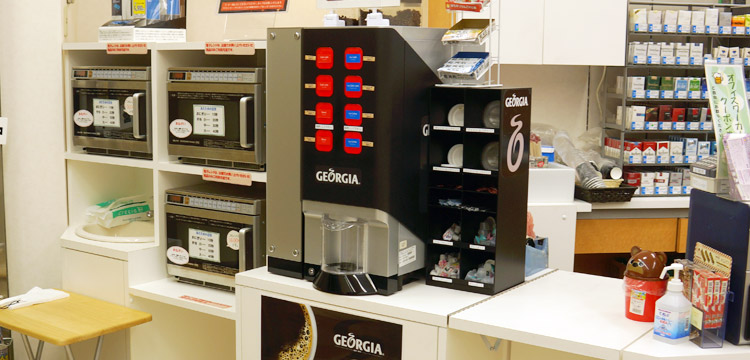 Creating new drinking opportunities is one of Coca-Cola Bottlers Japan Inc.'s important tasks.
In order to respond to changes in the preferences of consumers, which are shifting toward drip-type coffee, and to offer our authentic coffee freshly ground and brewed from coffee beans, we have developed new machines - Georgia Authentic Coffee.
Fast Extraction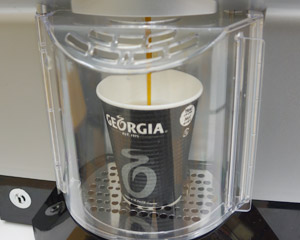 Coffee is extracted efficiently in one sitting even for large-size drinks, and is extracted while grounding the beans for regular-size drinks as well, achieving the shortest possible extraction time.
* When extracting 140 ml of regular coffee (hot).
Simple Design with Easy Operation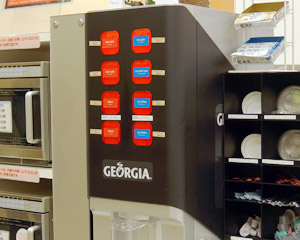 We have given great attention to design so that no one - even users who are in a hurry - gets confused about how to operate the machine.
Attaching a powder machine allows brewing caffè mocha, caffè latte and other drinks in addition to regular coffee, and users can choose between a hot drink menu and an iced drink menu.
Easy Maintenance
Daily maintenance can influence the taste of the coffee itself, and we ask that the store owners themselves refill the coffee beans and take care of cleaning and other aspects of machine maintenance.
Therefore, we have worked to ensure that maintenance is extremely simple, among other things by making it easy to detach and reattach the coffee extraction mechanism and thus facilitating cleaning.