Let's keep connecting "KIZUNA" Relay! Even when we are apart, all our hearts are one.
Vol.1 Tohoku area
Coca-Cola Bottlers Japan has colleagues working in more than 350 locations in 38 prefectures. We are implementing a "message relay" using the company intranet and the communication tool Yammer, so that we can tell each other what's going on and how we're doing even if we can't see each other very often because of COVID-19.
The batons are connected every day for more than half a year, and the reactions of colleagues across areas and departments are encouraging each other. We would like to introduce some of the "message relays" that we have sent out so far.
● Fukushima_1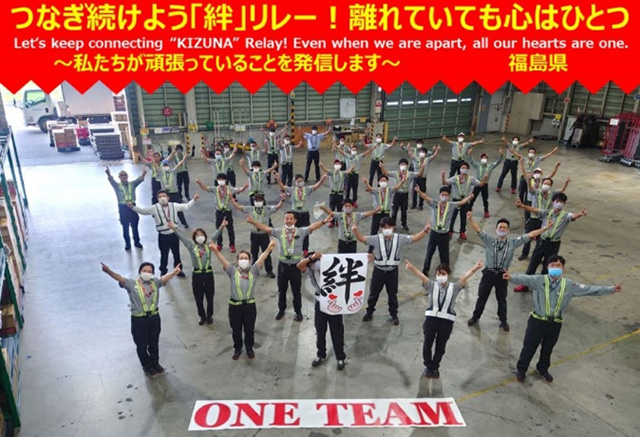 Our sales center is the largest in Fukushima prefecture with an annual shipment of approximately 2 million cases. We are working hard in our daily sales activities as a unit of Sales Headquarters, SCM Headquarters, Coca-Cola Bottlers Japan Vending Inc. (CCBJV) and FV Japan Co., Ltd.
● Fukushima_2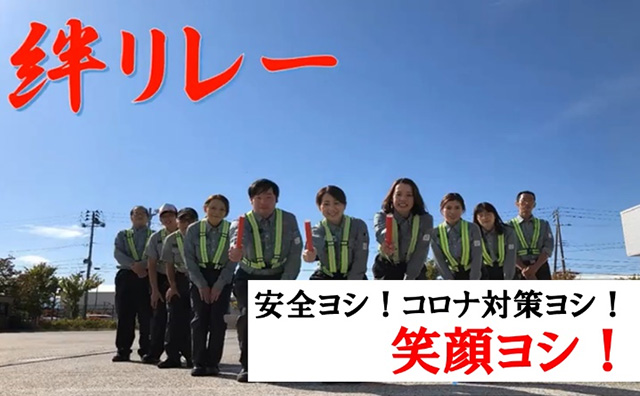 * Masks are removed only for the photograph.
Our sales center has a huge delivery area, which is almost the same as the size of Chiba prefecture as a whole. The novel coronavirus is rampant, but we will get through with 3 set of "Safety Yoshi!", "Coronavirus Countermeasures Yoshi!", and "Smile Yoshi!".
● Yamagata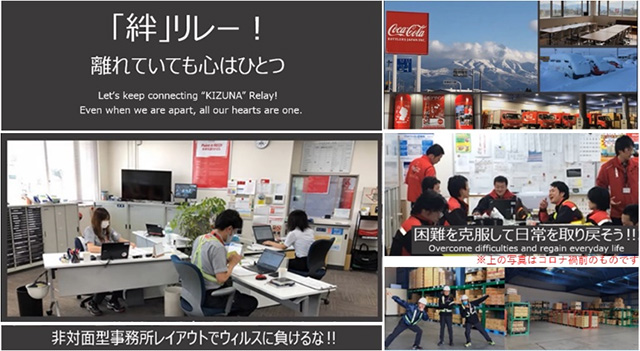 As a measure to prevent the spread of the new coronavirus, we have changed the layout of the warehouse and the office inside the building to a non-face-to-face type, so that we can work efficiently and with smiles on our faces every day, while keeping safety and security in mind despite the small number of employees. Let's overcome the difficulties together!
● Miyagi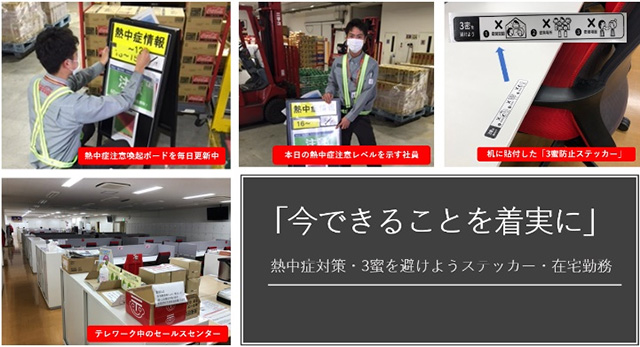 Our sale center has more than 200 people in total, including CCBJI, CCBJV and FV Japan. Althought many of us are working from home, "Let's work steadily to do what we can do now" so that we can return to an environment full of smiles as soon as possible, and we will work together to overcome this difficult situation!