Hires deaf athlete (deaf track & field, high jump)
Kazuhiro Takai (from Track & Field Club of Nippon Sport Science University) as athlete employee
Coca-Cola Bottlers Japan Group has been employing athletes with disabilities as part of their efforts to promote and support the activities of people with disabilities. On April 1st, Kazuhiro Takai, who is active in deaf track and field/high jump, joined as an athlete employee.
This is the first employment based on the "Comprehensive Agreement on Support for the Disabled" concluded in November last year between Nippon Sport Science University and CCBJI.
Positioning promotion of diversity & inclusion an important management strategy, CCBJI will continue to respect diversity of each and every employee to provide opportunities for all to perform the best of their ability, regardless of their gender, age, nationality, physical capacity, sexual orientation or any work-related constraints they may have due to personal reasons. CCBJI will also continue to contribute to further promotion of sports by creating an environment in which athlete employees can be devoted to the games with peace of mind.
[Takai's profile]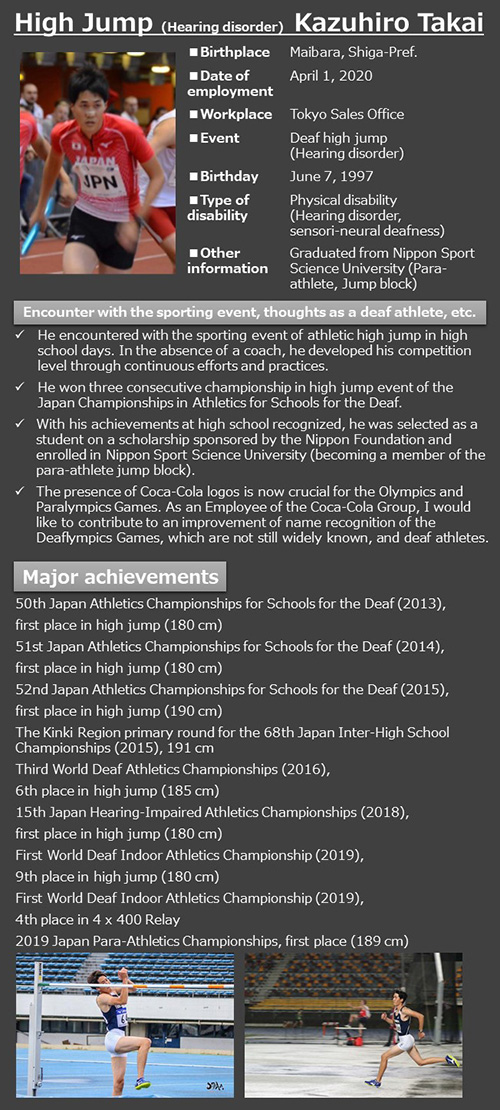 [Takai's comments]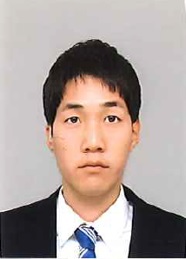 I have learned many things since I started playing track and field in the first year of high school.
Thanks to the daily hard trainings which I endured under the tough environment during my 4 years in the university, my perseverance and communication skill were improved, and the fact that I was able to continue playing field and track earned me confidence and became a major asset for me.
I will not forget the feelings of "appreciation for everything and everyone including those who have supported me," and will work so that I will be able to steadily improve my record in Asian and World Championships, aiming to play in the Deaflympics in 2021.
And as an employee of CCBJI, which I joined, I will act with self-awareness and responsibility, to make efforts to become an athlete who is supported by everyone.
Photo: Japan Deaf Athletics Association