"Physical fitness" triggered by employee' idea and an in-house app - "Sawayaka Walk" at Coca-Cola Bottlers Japan -
November 09, 2021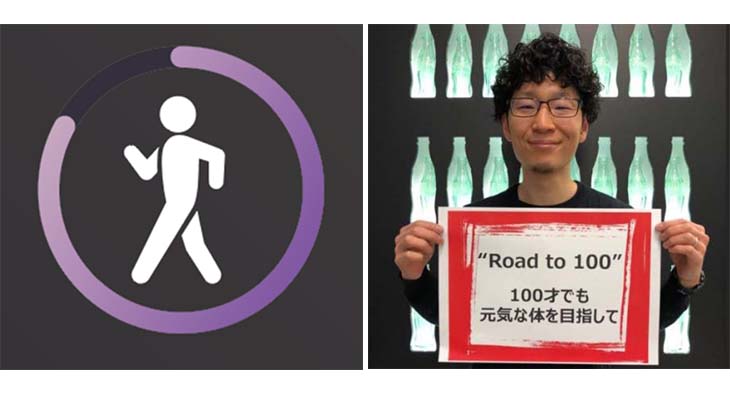 Have you ever wondered how much you walk in a day?
We at Coca-Cola Bottlers Japan promote health management, as we believe it to be a major prerequisite for our employees to lead an active and healthy lifestyle, and to feel safe and happy as they work.
(For more details, see here.)
As such, we organize "Sawayaka Walk" as an opportunity for physical fitness, for employees who are thinking about health but are unsure about what to do or are struggling to make it a habit. We will go into more details of the program and introduce episodes on developing an app.
Proposal for physical fitness, focusing on everyday walking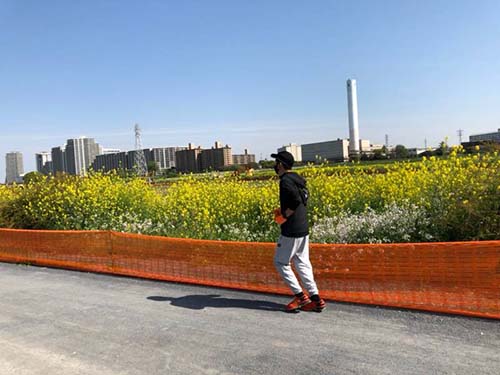 In early 2020, the Health and Safety Promotion Section was discussing events for employees to regularly engage in physical fitness and was planning an event involving walking, which anyone could do easily.
An idea had come up to do it as a team, which seemed more fun rather than doing it individually, and it was then that the pandemic hit. In the end, this program helped not only with individual fitness but also served as a team building exercise in which people could share the same goal even when physically apart.
Developed an in-house app that tracks results on the smartphone!
In our Business Systems Division, we have a team for developing applications to improve operational efficiency. Requested by the Health and Safety Promotion Section, members began the work of developing an app. Aiming for practical use, they were able to launch the app in about three months.
Tanaka-san and Li-san of the development team comments, "It was difficult to develop the best functionalities, design, and management method from design to implementation, but communication was smooth as the project consisted of internal members."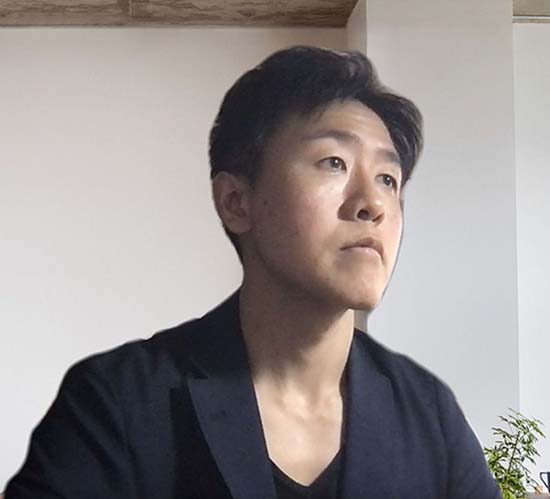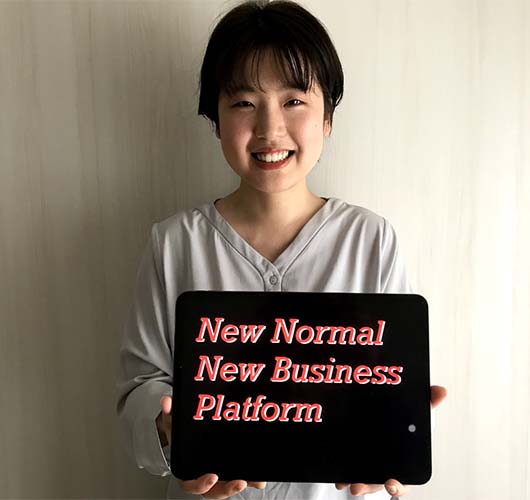 Development team members; left Tanaka-san, right Li-san
The event finally begins! Members who walk habitually had an advantage in the 1st event.
The first event was held from mid-December 2020 to the end of January 2021, with approximately 3,500 participants. With a goal of 10,000 steps a day, individual and group competitions were held, counting the number of cumulative steps walked during the event.
After the event, participants commented that "it helped to make a habit of walking," or "team participation led to higher motivation," but we also found that there was a major gap in the participants' number of steps.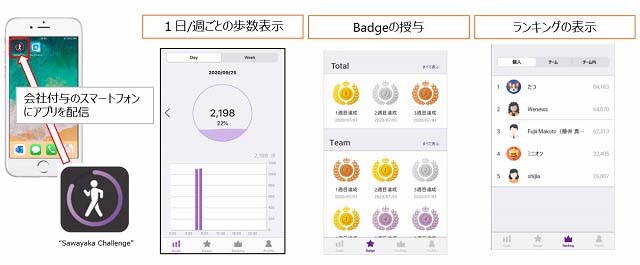 App improved for the 2nd event. More participants from more fun elements aside from walking.
While prizes, etc. were presented based on the number of cumulative steps in the first event, significant content changes were incorporated in the second event. We also implemented major app updates as well. The changes included setting the minimum number of steps to 6,000 to make it easier for employees to participate, and quantifying the average number of steps rather than the cumulative number to prevent major gaps between the recorded number of steps, accounting for days when participants are unable to walk much. As it was easy to receive feedback from employees actually using the app, this helped to increase the development team's motivation.
Rather than simply focusing on walking, we organized the "#Sawayaka Photo Contest," where employees would post pictures of the scenery during their walks on the internal SNS (Yammer), and also added a "Health Promotion" badge to one of our internal communication tools the "Thank You badge,"* so that colleagues, managers, and subordinates could check on each other's health and safety and praise each other on the number of steps walked. By providing fun elements aside from simply measuring the number of steps, we saw a significant rise in the participants.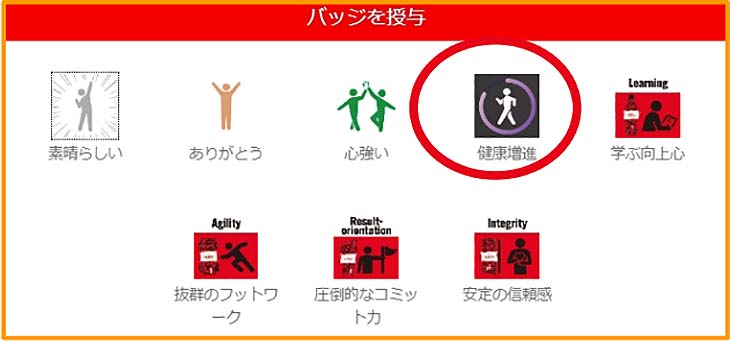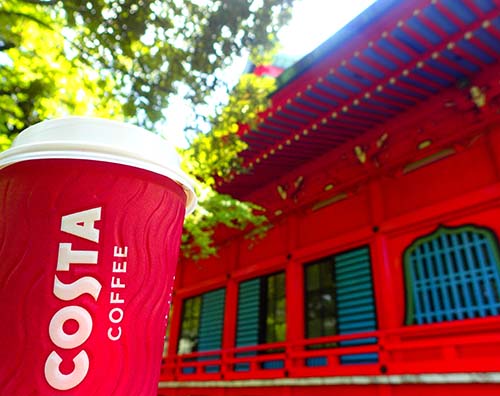 After the 3rd and 4th events, walking has really become a habit.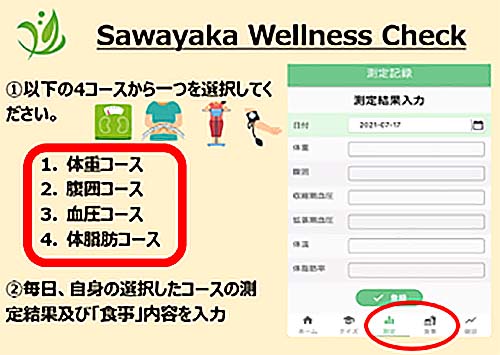 In the fourth event which kicked off in October this year, the number of participants recorded an all-time high. With participants truly feeling that walking has become a habit, we introduced the "wellness check" where people track items that they are concerned about including weight, waist size, blood pressure, body fat, etc., together with their meals, hoping to raise even more interest in health. Health-conscious programs stemming from walking has taken root in the company, and more and more employees are becoming health-conscious in various daily routines.
Employees' health as number one: we will continue to drive programs and develop apps to aid our employees.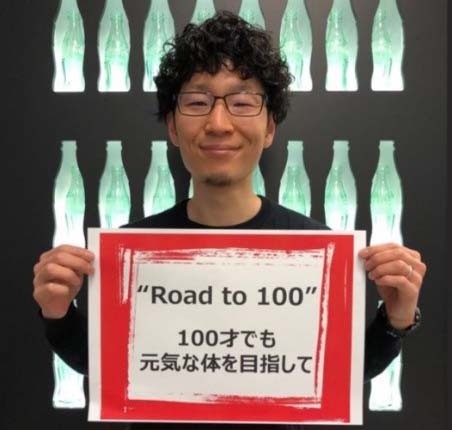 Hirose-san, Health & Safety Promotion Section
Li-san joined the App. Dev. Team when Hirose-san of HR&GA Health and Safety Promotion Section, who planned the event, was working in another department. The two had been acquainted prior to Li-san joining the company and felt an extra sense of achievement in this initiative, working toward the same goal.
We will continue striving to develop various programs and apps for the health of our employees and to provide an environment for easy access.