【June is Pride Month】
Coca-Cola Bottlers Japan's LGBTQ Initiatives
June 16, 2022
Every year in June, Pride Month is celebrated around the world to honor and respect sexual diversity. Coca-Cola Bottlers Japan promotes diversity and inclusion (D&I) to understand and respect differences in sexual orientation, gender identity, race, gender, religion/belief, political ideology, age, etc., so that each and every employee can work in their own way and the company can be a place that is important to them.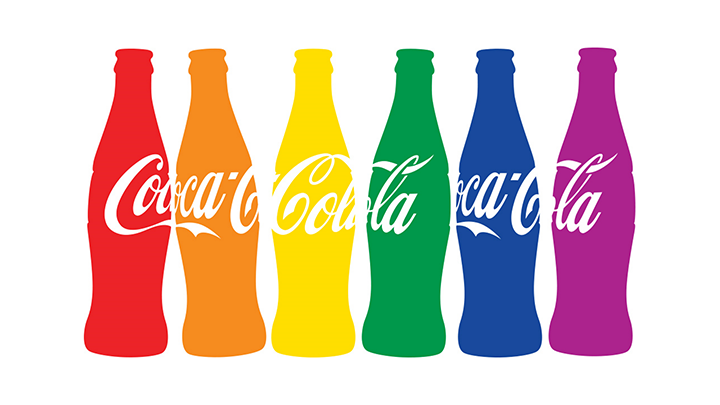 In this edition, we would like to introduce our internal LGBTQ initiatives.
Providing equal opportunity
Human Rights Policy and D&I Policy
Coca-Cola Bottlers Japan's Human Rights Policy and D&I Policy explicitly state the need to respect polymorphous sexuality that includes biological sex, sexual orientation, gender identity, and sexual phenotype.
For D&I Policy, click here.
Redefining the term "spouse"
Under our internal regulations, the term "spouse" is not gender-specific. Employees who got together with their homosexual partner through a defacto same-sex marriage are entitled to the same welfare benefits as those who are together with a heterosexual partner recognized to be in marital relationship under the Japanese law.
【Making internal programs applicable to homosexual partners and defacto marriages as well】
Company Regulations
Category
Content
Employment regulations
(including non-regular employees)
Special paid leave (marriage leave, spousal maternity leave, funeral leave)
Company dormitory and housing
Occupancy criteria, definition of single occupancy, and standards for accompanying family members.
Family support
Eligible employees, procedures for taking/withdrawing leave, and duration of leave
Compensation rules
(including non-regular employees)
Payment at the Time of Death
Condolence money
Payment of condolence money, incense, etc.
Accident compensation
Payment of benefits
Rehiring of those who have retired due to child birth/rearing
Eligible employees
Regulations of the Mutual Aid Association
Category
Content
Group mutual aid association regulations
・Wedding and maternity gifts
・Condolence telegrams, flowers and incense offerings
・Nursing care support money, nursing care environment improvement support money
Abolishing the gender entry field on forms used for recruiting new graduates
On the job application form provided by Coca-Coca Bottlers Japan to soon graduating high-school and college students, there is no field to enter the applicant's gender. As a company that fully respects individual ability and characteristics, we do not consider gender as part of its criteria for hiring.
Offering occasions to deepen other employees' understanding
We offer training programs separately prepared for managers and non-managers that are all designed to enable them to acquire correct knowledge about LGBTQ, deepen their understanding about this community, and prevent problems from being caused by their lack of knowledge or misunderstanding.
Conducting training programs
‐For all employees
We offer an e-learning course to all its employees that is aimed at deepening their understanding about LGBTQ by making them acquire the basic knowledge about LGBTQ and learn the behaviors and responses that they should keep in mind when interacting with the members of this community. Training on LGBTQ is also provided to new graduates and mid-career employees when they join the company to ensure that they are familiar with the company's D&I Policy.
‐For managers
Training on "unconscious bias" is provided to all managers. This program is intended to promote the creation of an environment in which no one is treated unfairly or uncomfortably in conversations and other situations in the workplace by recognizing that unconscious bias exists.
‐Recruitment interview
A separate training is provided to interviewers and all other employees attending the recruitment interview sessions to remind them about sensitive LGBTQ issues by using a video that explains what they should be careful of when referring to matters related to this community.
Increasing Allies to provide psychological safety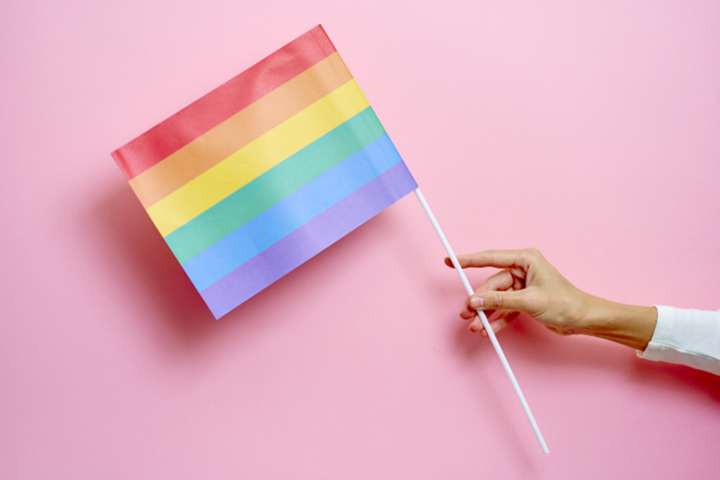 Ally is a person who understands and supports sexual minorities. It is said that by identifying yourself as an Ally, you can expect to provide psychological safety to sexual minorities. We are providing opportunities for employees to learn about Ally and exchange opinions, based on the belief that increasing the number of Allies will further promote understanding of sexual minorities.
Holding internal events
We regularly host internal online events focused on LGBTQ, where the company's LGBTQ policies are introduced and external guest speakers are invited to hold seminars on LGBTQ-related topics and participate in cross-talk sessions with employees. These events are proving to be effective in drawing the attention of many employees and raising their interest about LGBTQ.
Distributing information through internal SNS
Members of the D&I Section are taking the lead in sharing information about diversity on the company's social networking platform. After holding events, videos and reports are distributed to employees who were unable to attend them, as a part of consistent efforts to enhance the employees' interest on diversity-related matters.
Other initiatives to improve the workplace environment
Setting up a Hotline for consultation
This platform supports not only the employees who are sexual minorities but also their supervisors and co-workers who wish to consult about LGBTQ-related matters, including those who have personal struggles about their sexuality and others who need guidance on how to embrace those who courageously decide to come out. An employee who wishes to use this consultation service fills out a dedicated form online with details of the consulting matter. Then a response e-mail that contains guidance and advices will be sent to this employee from the department handling these consulting matters exclusively. Those who wish to remain anonymous may leave the name field on this form blank and also use an e-mail address that is different from the one provided by the company.
Making the procedure to process the "Application for Partnership Registration" available online
The application process for partnership registration, which is required for receiving company welfare benefits, etc. is now available online. The rule to gain approval from the supervisor that was required before going online has been abolished so that those who do not wish to disclose their personal information related tro sexuality can keep it private.
External activities
Participating in Tokyo Rainbow Pride
We participated in "Tokyo Rainbow Pride 2022" together with Coca-Cola (Japan) Company. In the booth set up on the event site, rainbow color-labeled Coca-Coca was sold and information on initiatives implemented by both companies to promote D&I was displayed. A total of twenty-seven members of Coca-Cola Bottlers Japan, including President Calin Dragan, took part in helping pump up the event day after day while it was held.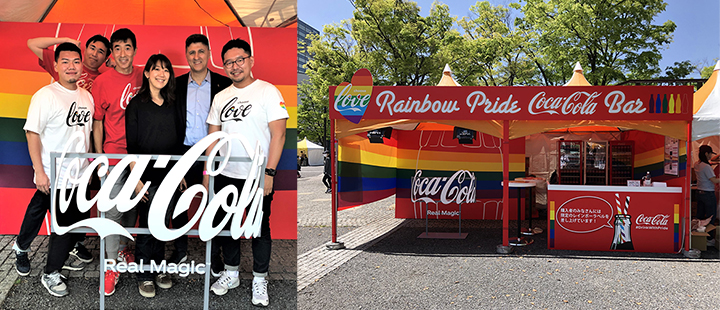 Installing "Support Vending Machine to Promote the Realization of Osaka as a City Filled with Diversity" at Adventure World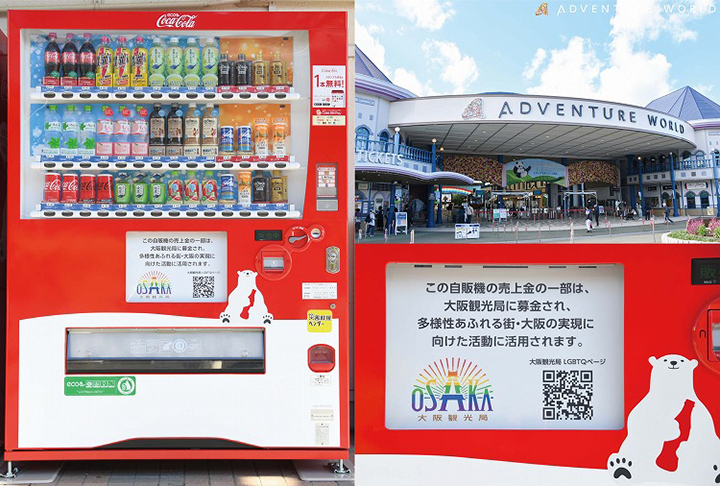 Based on the "partnership agreement" with the Osaka Tourism Bureau, we installed on November 10, 2021 a "Support Vending Machine to Promote the Realization of Osaka as a City Filled with Diversity" in the premise of Adventure World, a theme park operated by AWS Co. Ltd in the resort town of Shirahama (Wakayama Prefecture). By displaying information about "Osaka LGBTQ Tourism" on its panel, this vending machine will function as a communication tool to promote the realization of Osaka as a city filled with diversity.
For more information, click here.
Setting up a booth in Diversity Career Forum
Since 2020, we have been setting up a booth in Diversity Career Forum, which supports all those "staying true to themselves while at work" as part of its efforts to recruit new graduates.
Being recognized by "Pride Index" as a Gold company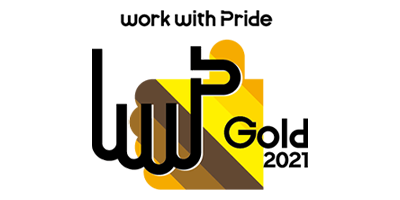 we have been recognized as a Gold company in 2019 and 2021, based on the PRIDE Index defined by the voluntary organization "work with Pride" as the criteria used to evaluate the effectiveness of initiatives implemented to address the issues related to LGBTQ and other sexual minority matters.
For more information, click here.
Endorsing "Business for Marriage Equality (BME)"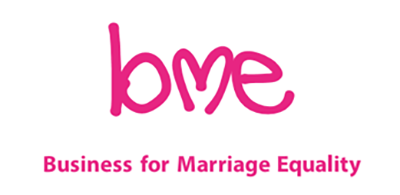 In December 2020, we announced its endorsement of "Business for Marriage Equality" campaign calling for companies that support marriage equality. BME is a campaign jointly run by Marriage for All Japan, NPO Lawyers for LGBT & Allies Network, and NPO Nijiiro Diversity for the purpose of visualizing the companies that support the legislation of same-sex marriage (marriage equality) in Japan.
For more information, click here.
Endorsing "Business Support for LGBT Equality in Japan"

In June 2021, we endorsed the "Business Support for LGBT Equality in Japan" and the associated movement to establish the "LGBT Equality Act" in Japan, which still remains to be a country that does not have any national legislation to protect the LGBT people. This campaign is aimed at realizing a society in which everyone can live as themselves and work under equal treatment, and is calling for corporate endorsement of this initiative.
※Please note that the information contained in this document is current as of the date of release. Certain information may have changed since the date of release.