CCBJI employees participated as staff providing Coca-Cola products at the venue of the Olympic Games Tokyo 2020.
August 27, 2021
CCBJI employees dispatched to the competition venues, the athletes' village, and various other locations worked with happiness to deliver our beverage s for the "Perfect Serve"!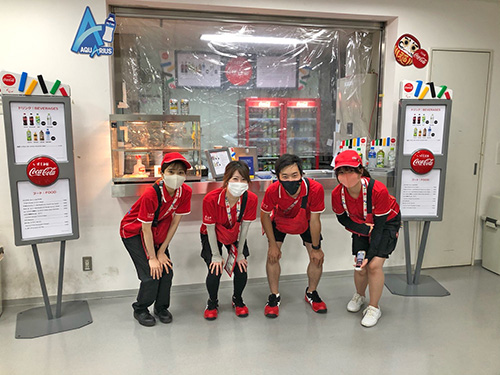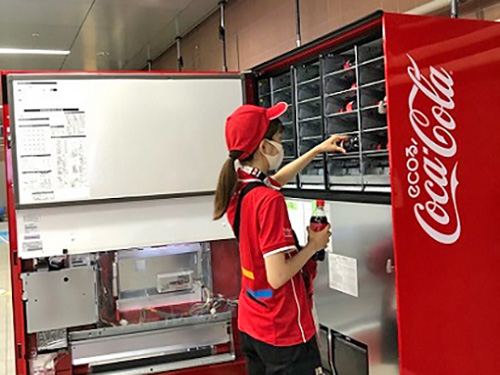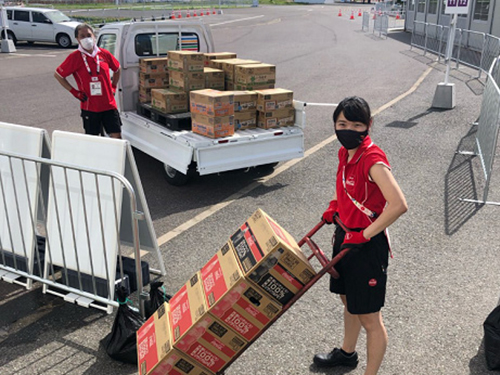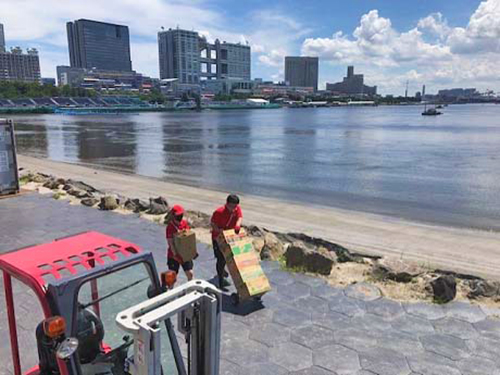 At the athlete's village, we had an opportunity to meet employees and athletes of our company.
*The mask is removed only when taking pictures.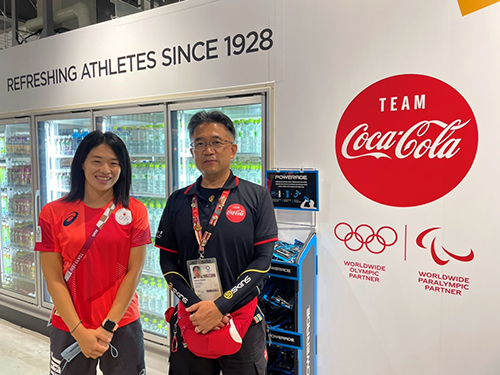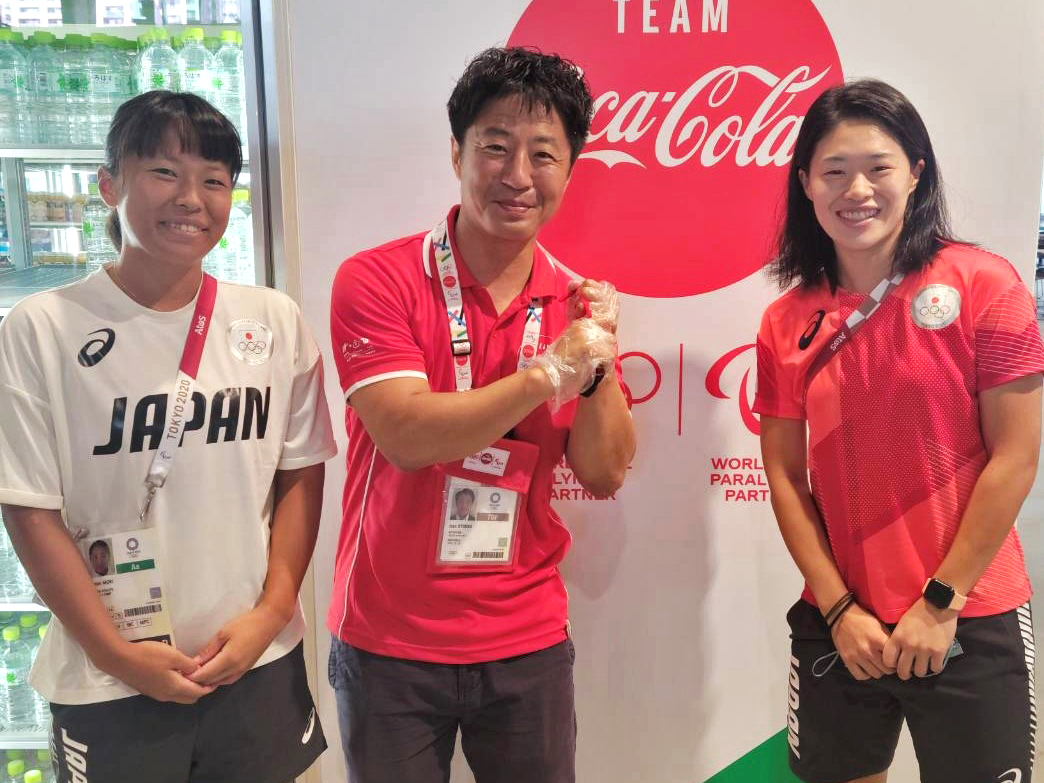 CCBJI staff will be serving Coca-Cola products at the Tokyo 2020 Paralympic Games!
Coca-Cola is a Worldwide Partner of the Olympic and Paralympic Games.